Exclusive
Teen Mom Heartache: Leah Messer's 4-Year-Old Daughter Ali Has Debilitating Illness That Could Leave Her In A Wheelchair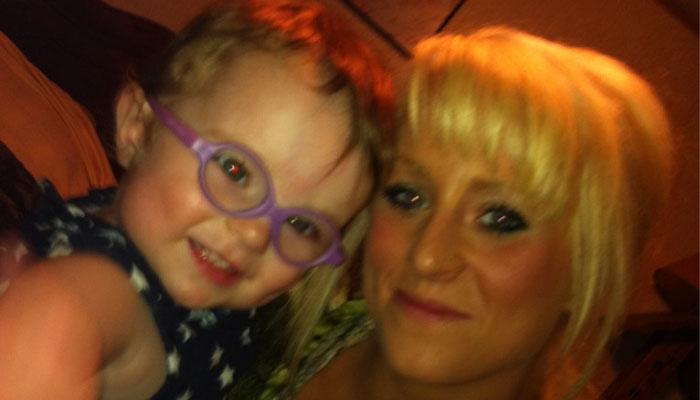 Teen Mom star Leah Messer Calvert has it all; three beautiful daughters, a loving husband and a brand new home, butRadarOnline.com has exclusively learned that tragedy recently struck the family in the form of an illness that could leave daughterAliannah Simms in a wheelchair.
In mid-July, Leah and her hubby Jeremy Calvert got the news that little 4-year-old Ali's health has deteriorated and could leave her in a wheelchair — forcing the family to uproot from their new home in West Virginia to a more handicapped accessible home.
Article continues below advertisement
"Things went from bad to worse with Ali and it turns out that she could have to be in a wheelchair soon," a source close to the reality TV favorites told Radar.
"This is why Leah and Jeremy have to move out of their new house. They need a house without stairs that's more handicapped accessible for Ali. They are also planning on getting a place that allows horses because that will be part of Ali's therapy."
Leah was vocal on her Twitter account about the stress of dealing with something terrible, and having unanswered questions.