Exclusive
Another 'Teen Mom' Cheating Scandal: Amber's Baby Daddy Gary Started Dating New Girlfriend While She Was 'Happily' Married!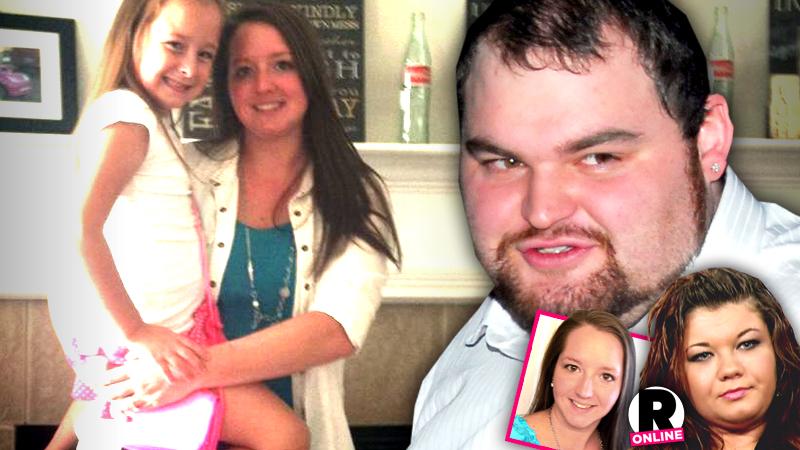 When Teen Mom star Amber Portwood's baby daddy Gary Shirley began dating Kristina Anderson, he not only devastated his longtime love, who was serving time in prison, but he broke up a family!
RadarOnline.com can exclusively reveal that Kristina, 32 was "happily married" to Anderson, Indiana native Gregory Anderson, 28, when she starting romancing the reality star, 27, in the spring of 2013.
"Kristina and her husband were very much together then," an insider tells RadarOnline.com of the couple, who share a daughter, Karly. (Portwood, 24, and Shirley have a 5-year-old daughter, Leah.)
Article continues below advertisement
In Indiana court documents obtained exclusively by RadarOnline.com, Gregory filed for divorce on Valentine's Day 2014— nearly a year after Kristina and Shirley began their relationship.
READ THE SHOCKING COURT DOCUMENTS
The divorce was finalized on April 16, 2014.
"The Court now finds that the marriage of the parties is irretrievably broken and is hereby dissolved," magistrate Stephen D. Chase wrote.
And it looks like the drama didn't end there. On July 15, Gregory filed for a restraining order against his ex-wife. However, a later hearing was canceled after the former couple came to a resolution.
In December 2013, Shirley tweeted that Kristina had been two-timing him with an ex.
"Give a girl a promise ring after 9 months of dating, find out she's in a relationship w someone else after she said she broke up with them f**k!" he posted. "Lol the sad thing is I believed everything she said haha d**n! Told her she should act!"
However, the pair soon patched things up, and as RadarOnline.com exclusively reported, Kristina is now expecting Shirley's baby!
Article continues below advertisement
"Amber was really upset at first," a source told RadarOnline.com on October 9.
Portwood's sadness is understandable. After all, she accused Shirley of cheating on her with Kristina while she was serving 17 months in prison on drug charges.
"When I was in prison, Gary was telling me that we were going to be back together, and he was looking for a house for us, and selling me this big dream," Portwood, who is now free and sober, told the audience at the Teen Mom "Ask The Moms" special earlier this month. "It was a couple of months before I got out that I found out that he was actually with somebody pretty much the whole time! So it was a huge shock."
Though Shirley has denied his ex's accusations, there should be plenty of drama when the new season of Teen Mom premieres on MTV early next year.