Secrets & Lies: 10 Reasons Why Tori Spelling & Dean McDermott Might Have FAKED The Cheating Scandal To Score A Reality TV Show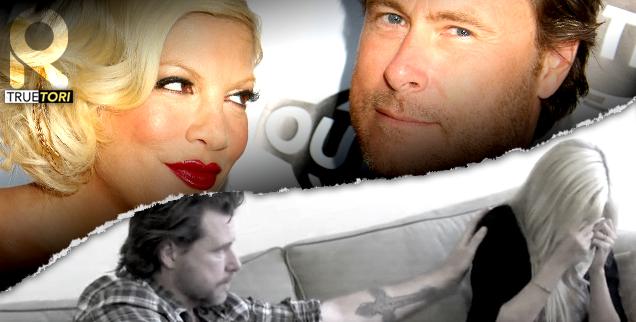 Would Tori Spelling and husband Dean McDermott take such drastic measures as to create a fake cheating scandal just to land a reality TV series on Lifetime? Here are 15 reasons that suggest they might have…
Article continues below advertisement
Tori Spelling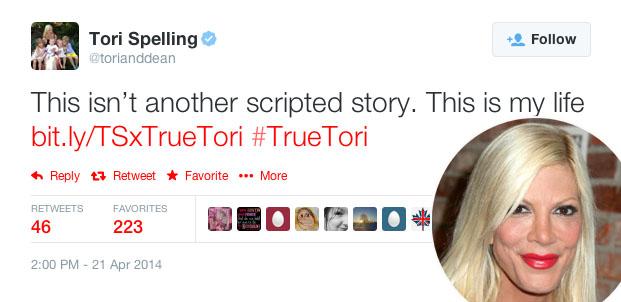 1. Tori Spelling's new docu-series navigates through a tumultuous month in the actress' life as she decides whether or not her marriage of seven years to hubby Dean McDermott can be salvaged after it was revealed he cheated on her. But after Tuesday night's premiere of 'True Tori' speculation is running rampant that the couple may have in fact conspired the entire affair just to stay relevant and land a reality TV show. The first clue? Spelling's "heartfelt" monologue at the beginning of the show came off more as a scripted speech and according to Jezebel.com, Spelling had even tweeted out a message with a link to her blog a day before the show aired — with portions of her monologue word for word!
Tori Spelling, kids and nanny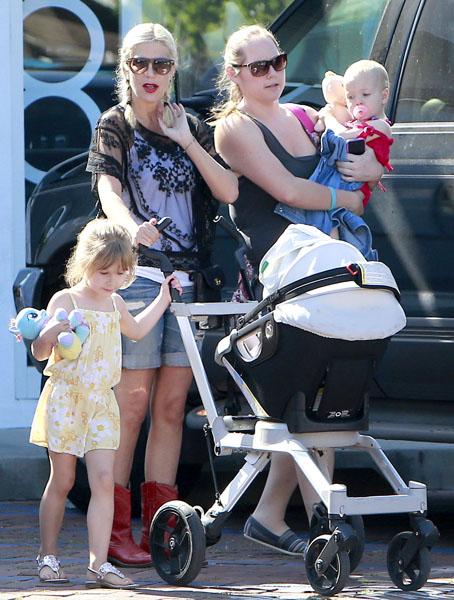 2. One of the main reasons Spelling stated she needs McDermott back in her life, is that she doesn't want to be a single mother of four, and the docu-series premiere showcased the exhausted actress going about her chaotic day-to-day with the kids. However, as Jezebel.com pointed out — Spelling has an army of three nannies and a personal assistant to help her out, all of which have been photographed with her in the last few months.
Article continues below advertisement
Tori Spelling and Dean McDermott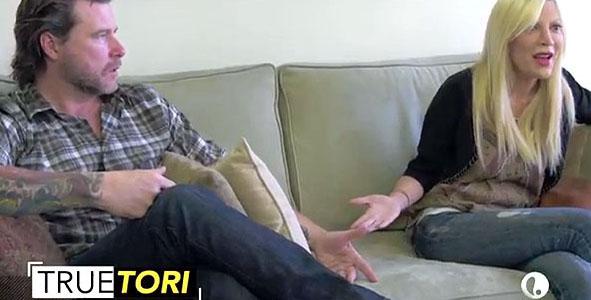 3. While Spelling cried many times on the show that her "fairytale marriage" to McDermott was shattered when he cheated, she made it clear later on in the episode that they NEVER had a fairytale marriage. During her visit to McDermott in treatment, she admits that she discovered his addiction issues two to four months into their relationship (in 2006!) and revealed she felt "bamboozled" by him. And when he promises to change for her, she tells him she's heard that before and nothing has ever changed in the past. Some fairytale!
Article continues below advertisement
Tori Spelling and family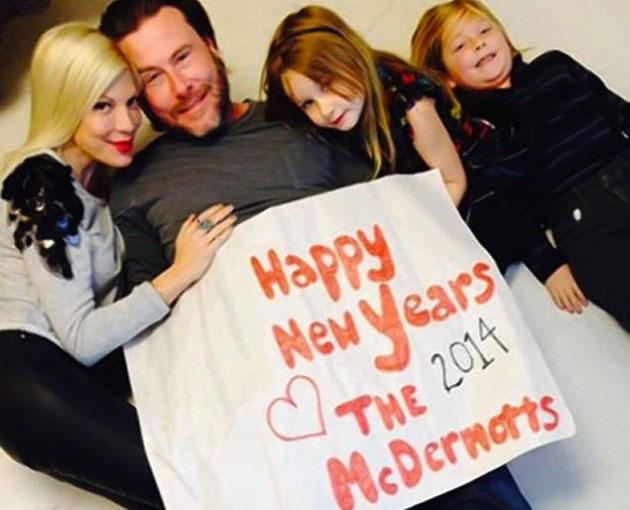 4. Something about the timeline of McDermott's affair, and when and how Spelling found out, doesn't add up. The actress stated on 'True Tori' that her husband's cheating scandal broke on the cover of Us Weekly just before Christmas, and that McDermott took off for full-time treatment the very next day. But interestingly, McDermott remained active on his Twitter account until mid-January, even posting photos of his kids throughout the Christmas holidays. The couple even posted a family New Year's photo together on Spelling's blog — holding a poster that was also seen during the show in McDermott's treatment room. McDermott didn't publicly state he had entered a treatment center until Jan. 23, and was photographed outside his home the next month. A photograph on Jan. 9 of the couple arriving — and leaving an hour and a half later — at the same treatment facility featured on the premiere episode has Jezebel.com wondering if they were scouting locations for the show!
Article continues below advertisement
Tori Spelling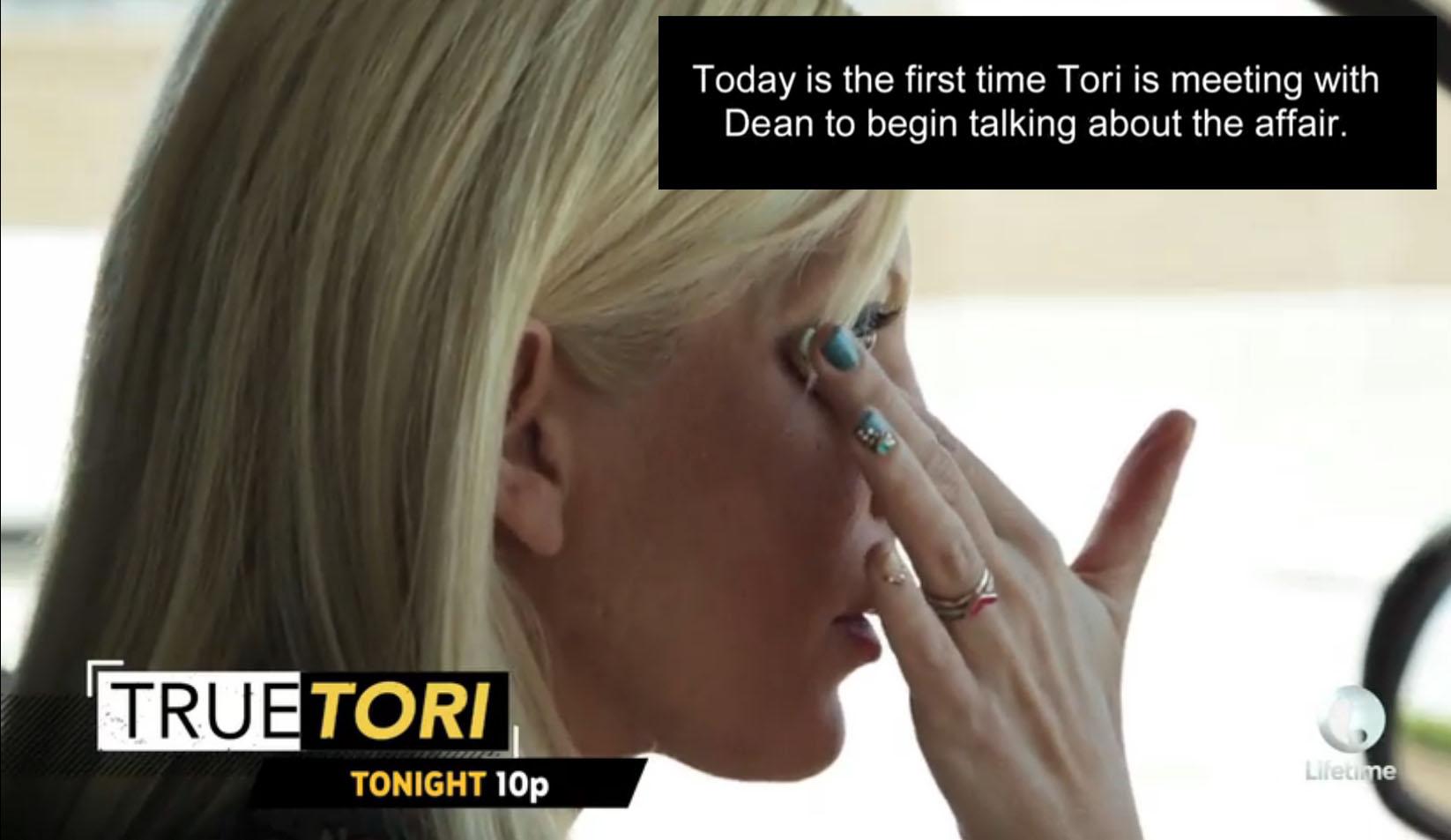 5. While driving to meet McDermott at his treatment center, 'True Tori' producers stated in subtitles that it was April 1, and wrote, "Today is the first time Tori is meeting with Dean to begin talking about the affair." However, RadarOnline.com has learned Spelling was photographed visiting him at the facility on Feb. 11. "Tori and Dean had absolutely discussed his affair prior to April 1," an insider told RadarOnline.com. Why the lie?
Article continues below advertisement
Tori Spelling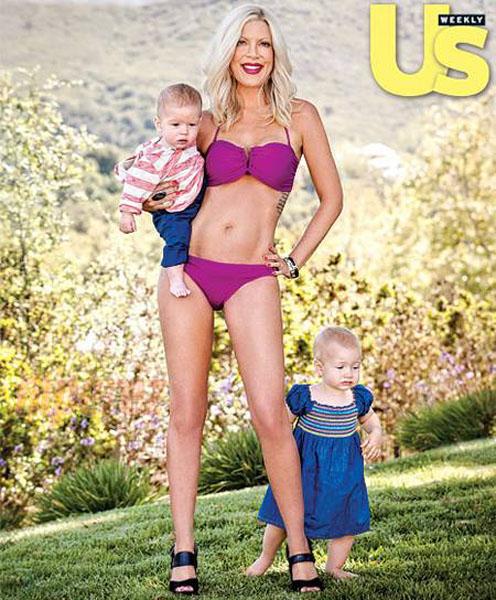 6. Does Spelling have a secret deal with Us Weekly, the magazine that broke the cheating scandal? Jezebel.com cites a strong relationship with the tabloid and Spelling since 2006, with repeated exclusive interviews and photo shoots. In her book, "Spelling It Like It Is", the actress even admitted to lying to Us for a post-baby bikini body story! "For the Us Weekly photo shoot the next day, my publicist had given me clear instructions as to what I should say about my weight loss. Women didn't want to know that I had lost weight through dieting, not exercising. I didn't want to be the asshole who didn't work for it. So I said that I swam. It was sort of a bad choice. I can't do much more than doggy-paddle," she says in the book. Oddly, Spelling also gave her first exclusive post-affair interview to the same magazine that shamed her by blasting the infidelity: Us Weekly.
Article continues below advertisement
Dean McDermott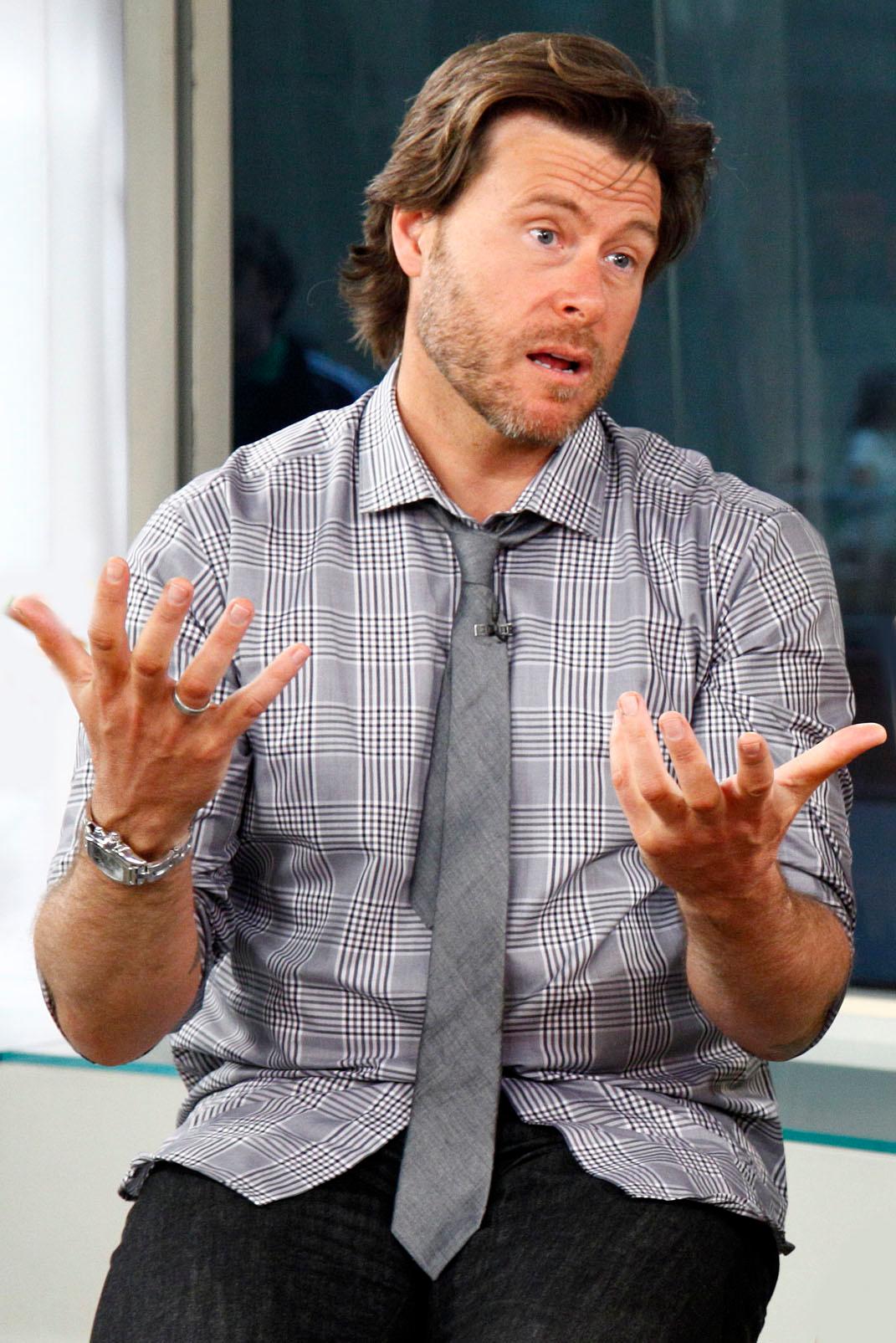 7. Where is the woman McDermott allegedly cheated with? Named as Emily Goodhand in the article exposing the affair, the 28-year-old Canadian woman went on the record — but there were no photos of her published, she has no presence on social media, and has not come forward with any follow-up interviews like "the other woman" typically does. In fact, no one can find her, leading many to speculate that she's a fictitious person.
Article continues below advertisement
Tori Spelling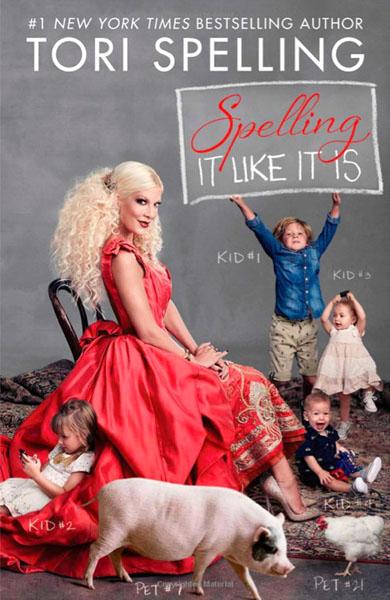 8. If Spelling and McDermott DID plot the affair scandal for publicity, it wouldn't be the first time. As Jezebel.com pointed out, in her book "Spelling It Like It Is," Spelling noted that when their Oxygen reality TV show got canceled the family needed money, so she purposely wrote a book revealing behind-the-scenes secrets about how fake reality shows are. And she even went into detail about the focus of Season 5 of "Tori & Dean: Home Sweet Hollywood" -- their marital woes. "I'm Aaron Spelling's daughter. I knew how to write the story," she said. "I knew what would tug on heartstrings."
Article continues below advertisement
Tori Spelling Eviction Notice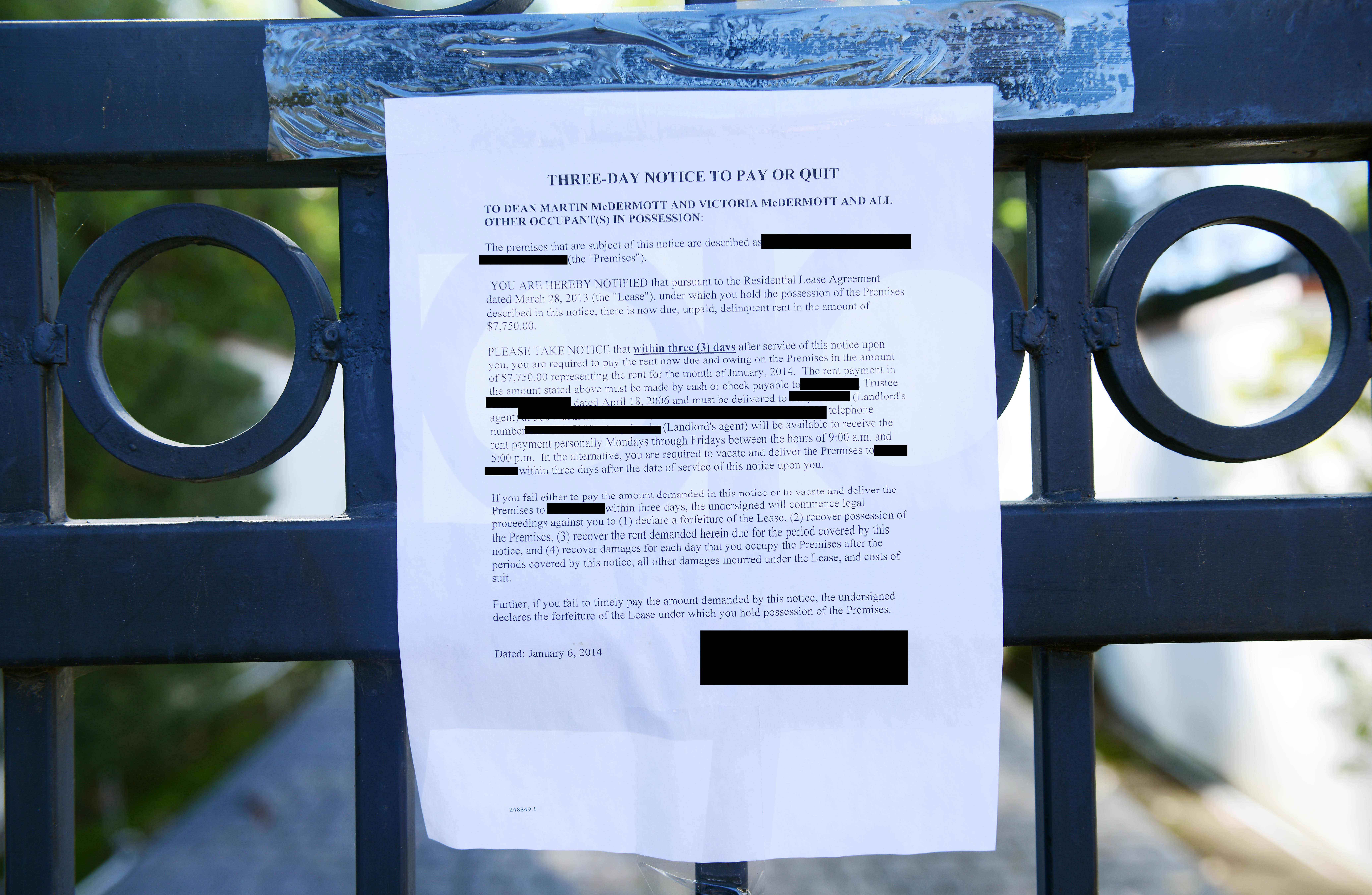 9. If the couple's financial issues aren't motivation enough, then what is? Again, in her tell-all book, Spelling revealed the family was in "financial ruin" and was dealing with "serious debt." Spelling and McDermott sold their home in Encino, Calif. at a loss, then were later evicted from a home in the Valley they were renting for a delinquent payment after only eight months. Spelling blamed her grandiose upbringing and tendency to "overspend."
Article continues below advertisement
Tori Spelling and family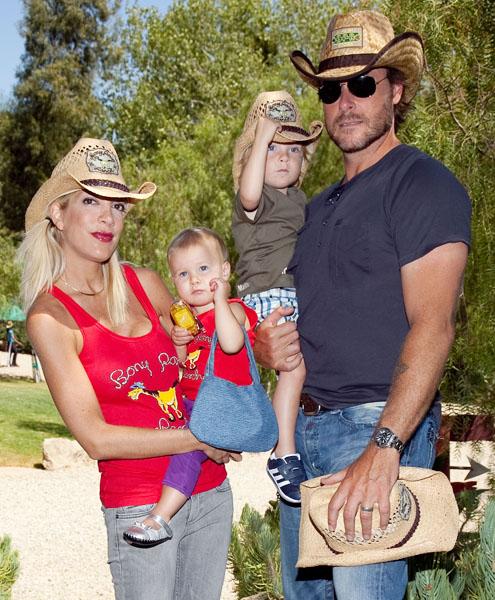 10. Finally, although Spelling claims to loathe the media and paparazzi, and handful of "invasive" photos have been snapped of both her and McDermott — always looking their best! -- by one photog in particular, Michael Simon. Jezebel.com points out that celebrities oftentimes make deals with photographers behind-the-scenes, so they have more control of their "candid" snaps, and it's financially beneficial for both sides — and Simon might be their man.