Life After Prison: 'Teen Mom' Star Amber Portwood Vows 'To Be A Good Mom' In New Interview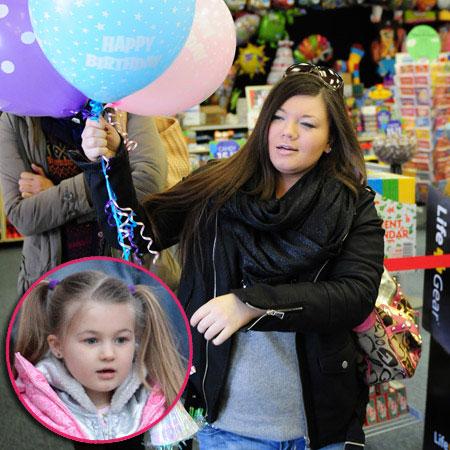 After 17 months behind bars, Amber Portwood is vowing to give her daughter the best life possible.
The controversial Teen Mom star, who was released from prison on Nov. 4 following a 2010 felony domestic violence attack on little Leah's dad, ex Gary Shirley, and a 2011 drug possession arrest, is now trying to make up for lost time with her little girl.
"Before prison, I never thought about Leah. I was addicted to drugs and didn't care about anything else," the 23-year-old reality star – who had been hooked on prescription pills like Vicodin and Ambien – told InTouch.
Article continues below advertisement
"Prison saved my life and gave me a second chance at being a mother," she added.
Portwood's outlook on life wasn't always so positive though, admitting she hit rock bottom during her arrival in June 2012.
"It felt like a nightmare… Feeling humiliated and vulnerable" from the strip search, "you literally have nothing and walk around like a zombie," she revealed about her life in jail.
During her lockdown, she only saw her daughter Leah, now 5, a total of three times.
"There were times I reached a breaking point, but I knew the only person who could get me out of there was me," she added.
Portwood decided to stay positive, keeping busy earning her GED, taking part in group therapy-based rehab and even teaching anger management to other inmates.
"I want to help people, so they don't go through what I went through," she said.
Vowing to stay sober and be a better mother, Portwood has plans to file for joint custody of Leah.
"That's the goal… That's what's gonna happen," she told Radar after her November release.
Portwood was released early after having served only one year of her five-year jail term because she successfully completed several substance abuse programs while behind bars.
As Radar previously reported, Portwood will remain under the watchful eye of a parole officer for the next year and will be subject to random drug testing.