Exclusive
EXCLUSIVE: Teen Mom Amber Portwood Ditches Baby, Parties With Cellmate & Paparazzi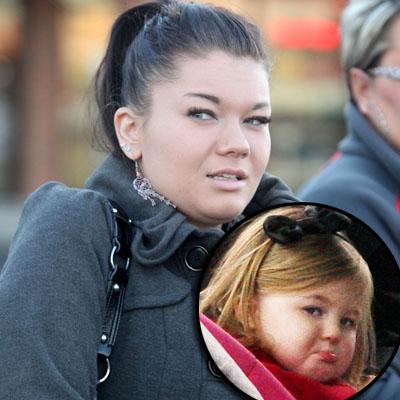 Troubled Teen Mom star Amber Portwood ditched motherly duties and chose to spend last Sunday partying with a jailbird friend and paparazzi sent to Indiana to photograph her, RadarOnline.com has exclusively learned.
The young mom, 20, met her cellmate when she spent 24 hours in jail after she was arrested on charges stemming from her alleged attack on ex-boyfriend Gary Shirley.
So good is their new friendship, the jailbirds went to local sports bar Buffalo Wild Wings in Anderson, Indiana.
Article continues below advertisement
VIDEO: Teen Mom Amber Portwood On Serving Jail Time -- 'I've Learned My Lesson'
"Amber was partying and drinking over New Year's weekend," a source told RadarOnline.com.
"She hung out with her jailmate and two paparazzos. It seems like her new friend is a bad influence and probably not someone Amber should be hanging out with."
With Amber under the legal drinking age, she wasn't able to get drinks at the bar but did celebrate her freedom later at a local hotel.
"She got drunk with the paparazzi and she even hooked up with one of them," the source said.
"She spent the night and then the next day they went to IHOP for breakfast."
Adding to the drama, Shirley -- who recently talked about getting back together with his ex -- found out about the booze-filled fest and that she romanced another man.
"He's hurt and was pissed off, but he didn't do anything because he can't because of the 'No Contact Order,'" the source said.
Article continues below advertisement