EXCLUSIVE: Teen Mom Amber Portwood Dumps Boyfriend, His Brother Picks Fight With Her Ex Gary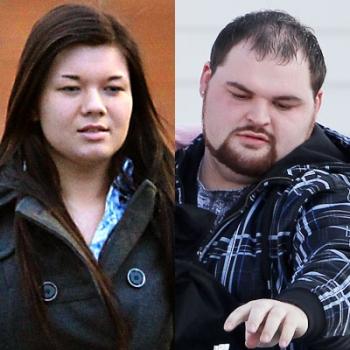 Controversial Teen Mom star Amber Portwood broke up with her boyfriend Clinton Yunker on Wednesday, RadarOnline.com can exclusively report.
"I was out with some friends at Buffalo Wild Wings and recognized Amber's boyfriend Clinton, but he was all over some other girl," a source told RadarOnline.com.
"He told me Amber broke up with him."
In true reality-TV style, things got crazy when Portwood's ex-fiance, Gary Shirley, showed up to the restaurant with some friends.
Article continues below advertisement
"Clinton's brother was there with him and he totally tried to pick a fight with Gary and his friends," the source said.
No punches were thrown, but there was plenty of drama according to the source.
Police were called to the restaurant but no one was arrested and no charges were laid.
As RadarOnline.com previously reported, Portwood and Shirley had planned a trip to New York City to celebrate New Year's Eve and the prospect of getting back together.
Those plans were nixed when a No Contact Order was given to Portwood in lieu of her domestic violence charges from the Madison County Prosecutor's Office, prohibiting her from seeing or having any contact with Shirley.
"Clinton didn't seem too torn up about the breakup," the source told RadarOnline.com.
"In fact, he seemed ecstatic and was really having a good night!"
RELATED STORIES: