Exclusive
EXCLUSIVE: Teen Mom Amber Portwood's Dad 'Not Concerned' About Her New Beau's Criminal Past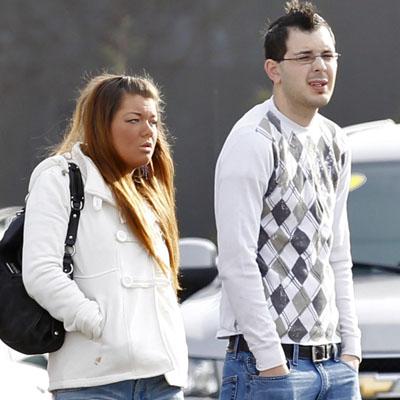 MTV reality star Amber Portwood has been unlucky in love after breaking up with fiancé and baby daddy Gary Shirley, but when it comes to her new beau, Amber's dad tells RadarOnline.com exclusively that he's not worried about his daughter's new relationship despite the guy's alleged dark past.
RadarOnline.com previously reported that for the moment, Amber has moved on from Gary and is now dating Clinton Yunker, 23. There have been reports about his criminal past, including his guilty plea for misdemeanor charges for possession of marijuana and battery -- issues which have come up in the past three years.
Article continues below advertisement
While Amber's dad Shawn has yet to meet Clinton, and has not discussed him with his daughter, he says he does have faith in Amber's choices.
"I'm not concerned. I believe Amber is a good judge of character," Shawn told RadarOnline.com. "I've heard of him, but don't know that much about him. I don't know anything about her relationship with her new boyfriend. I haven't talked to her about it."
Though he was unaware of Clinton's criminal history, Shawn says the past is past.
"If it's a misdemeanor, it was a misdemeanor. And she's always been somewhat of a good judge of character usually."
He also laughed off concerns about Clinton's professional as a mixed martial arts fighter.
"Amber can handle herself. As we all know she does a little fighting herself," he added with a laugh, referencing Amber's notorious physical assault on Gary during an episode of Teen Mom.
RELATED STORIES: