PHOTOS: Amber Portwood Reunites With Baby Daddy Gary But Just For The TV Cameras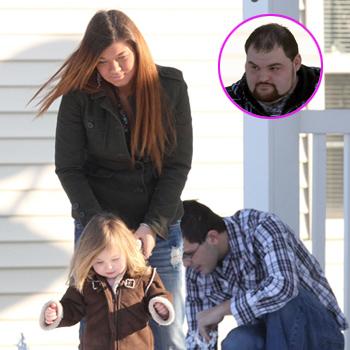 Amber Portwood played the loving mom Friday outside her Indiana home. The controversial Teen Mom star welcomed her ex, Gary Shirley into the house, so he could deliver a present to their daughter Leah, RadarOnline.com has learned.
But as the scene played out the Teen Mom cameras rolled, and as soon as it was all in the can, Shirley drove off.
That's when Amber's new boyfriend Clinton Yunker appeared! He then spent hours helping Amber put up Christmas decorations, with some of that fun captured for the MTV series as well.
Article continues below advertisement
Amber's mothering skills are still under the watchful eye of the Indiana Department of Child Protective Services who briefly took Leah away from her last month following a televised incident when Portwood beat and kicked Shirley, and Amber being charged with domestic violence.
RELATED STORIES:
Teen Mom's Gary Shirley Has New Boyfriend
Amber Portwood's New Beau Has Criminal Past
Teen Mom Amber Sobs When Charged With Domestic Violence