EXCLUSIVE PHOTOS: Teen Mom Amber Portwood - Before She Was A Reality Star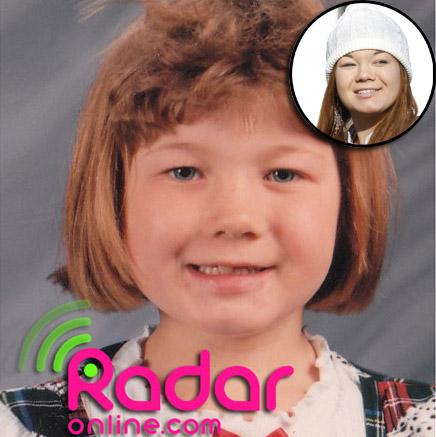 Before MTV reality star Amber Portwood was thrust into the national spotlight in the breakout hit show Teem Mom, the young mom was just a tiny tot herself, and RadarOnline.com has all the exclusive photos.
As the saying goes, like mother, like daughter. In the photos, we see how Amber bared a striking resemblance to her little girl Leah!
An adorable newborn baby Amber wrapped in a swaddle blanket was born in Florida on May 14, 1990.
Article continues below advertisement
Years later, Amber's yearbook photos show how fast she grew up, and her budding passion for fashion and how comfortable she is in front of the camera.
"When Amber was younger she loved to get dressed up!" a source said.
With her teeth still growing in, Amber posed for her elementary school photo from Greenbriar Elementary in Anderson, IN, sporting a short bob haircut with bangs and a red bow on her plaid jumper.
A few years later, the now 20-year-old mom grinned from ear-to-ear in her 7th grade yearbook photo from North Side Middle School.
It's a dramatically different personality than what Amber has recently presented to her fans. After her televised beating of boyfriend and baby daddy Gary Shirley. Amber has come under the supervision of the Indiana Department of Child Protective Services and even briefly had Leah taken away from her and made a ward of the state.
Article continues below advertisement