Exclusive
EXCLUSIVE: Teen Mom Amber Portwood's Final Warning- Behave Or Lose Baby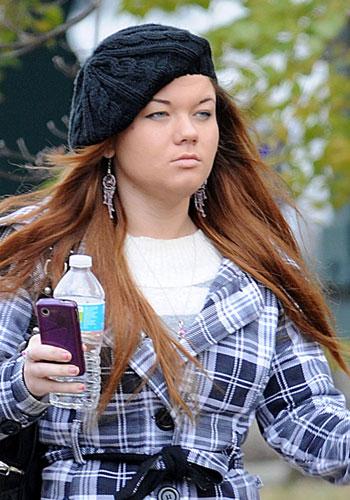 Teen Mom Amber Portwood was reunited on Monday with her daughter Leah but a source tells RadarOnline.com exclusively that the young mom remains on thin ice with authorities. A source says Portwood has been warned that if she exhibits any questionable behavior in the future, she stands the chance of losing Leah again.
A source told RadarOnline.com that if Child Protective Services shows up and finds the living situation unsuitable in any way, Leah "goes back to her father." Portwood, 20, was charged with domestic violence earlier this month after an aggressive assault on Shirley was caught by MTV cameras while Leah stood at her feet. When contacted about the story, MTV had no immediate comment.
Article continues below advertisement
After having her two-year-old daughter temporarily taken away from her last week, RadarOnline.com exclusively learned Portwood cleaned up her home prior to their reunion and is making a concerted effort to make amends.
"Amber hired someone to clean up her apartment recently and even went out over the weekend to buy a proper baby bed for Leah," the source close to the situation added.
"She was trying to get everything up to par at home so that Child Protective Services would deem it a suitable place for Leah and she'd get her back; and it looks like it worked."
RadarOnline.com also learned that Leah's father, Gary Shirley, was very upset about the decision.
"He really loves Leah and was so excited to have her when the court placed her in his care," the source said.
Baby Leah became a ward of the state of Indiana last week after an emergency child placement hearing on Tuesday during which Leah was temporarily placed with Shirley.
RELATED STORIES:
EXCLUSIVE: Teen Mom 'Throws Fit' Because She's Banned From Seeing Baby On Thanksgiving