Exclusive
EXCLUSIVE: 'Teen Mom' Amber Portwood's Boyfriend Spending Too Much Time With Baby, Says Father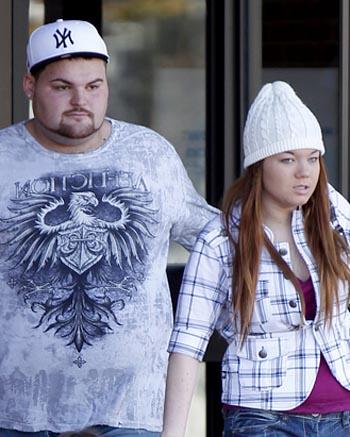 Teen Mom star Amber Portwood has regained care of her two-year-old daughter Leah, but RadarOnline.com has learned that the baby's father, Gary Shirley, isn't pleased that Portwood's new boyfriend Clinton stays at her place with them.
"Gary really misses Leah and hopes that Amber takes good care of her," a source close to the situation told RadarOnline.com exclusively.
"He really doesn't like the fact that Clinton stays there with them."
Article continues below advertisement
According to insiders, Shirley worries about Leah while she's with Portwood because he's not confident in her mothering skills.
"The first night Amber had Leah back she was blowing up Gary's phone asking him a million questions about what to do and how to deal with Leah," the source said.
"She kept asking him, 'What do I do?' and of course Gary's such a nice guy, he walked her through everything."
As RadarOnline.com previously reported, after having Leah stripped from her care and given to Shirley last week, Portwood got her back on Tuesday but is still being monitored by the Indiana Department of Child Services.
"Gary is Leah's father and he just doesn't think it's right that Clinton is around her all the time now. Even though he doesn't live with Amber, he's always there," the source said.
"He thinks Clinton is just using Amber because he works at Bob Evans and is broke. He even asked Amber to pay some of his rent."
A source also told RadarOnline.com that if the Department of Child Services shows up and finds the living situation unsuitable in any way, Leah "goes back to her father."
Article continues below advertisement