Exclusive
EXCLUSIVE PHOTOS: Teen Mom's Gary Shirley In Love With New Girlfriend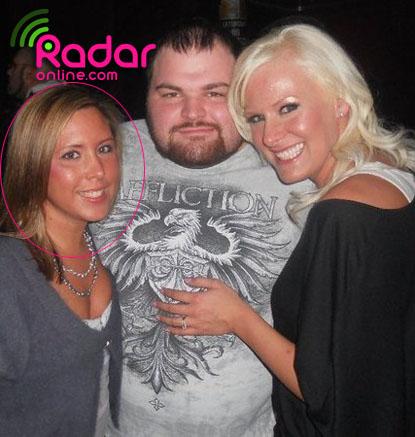 Teen Mom star Gary Shirley has distanced himself from his daughter's mother, Amber Portwood -- and has happily moved on with his new girlfriend Ashley, RadarOnline.com has learned exclusively.
"Gary is completely smitten with Ashley," a source close to the situation told RadarOnline.com about the new couple.
"They've been spending a lot of time together and she finds him very endearing and sweet."
Although Amber is dating someone new as well, sources said that hasn't stopped the first-time mom from trying to win back Gary's affection; to no avail.
Article continues below advertisement
"Gary told Ashley he loves her," the source said. "He's really hoping there's something long-lasting with her."
The exclusive photos obtained by RadarOnline.com feature Gary and his girlfriend – the small brunette – embracing and hugging while out with friends.
As we previously reported, Amber and Ashley had a run-in over the weekend when Ashley got tired of Amber's late-night texts to Gary and confronted her.
"Gary's new girlfriend is way prettier than Amber and it drives her crazy. She even asked her what someone as pretty as her would want with Gary," a source said.
"Gary really likes this new girl, but he was mad at her for telling Amber they were dating and stirring the pot because he knows how Amber can be."
Gary and Amber have a two-year-old daughter together but broke up after their toxic relationship was featured on an episode of MTV's Teen Mom in which Amber physically assaulted him while their daughter stood at her feet.