EXCLUSIVE: Prosecutor Charges Teen Mom Amber Portwood With Felony In Domestic Violence Case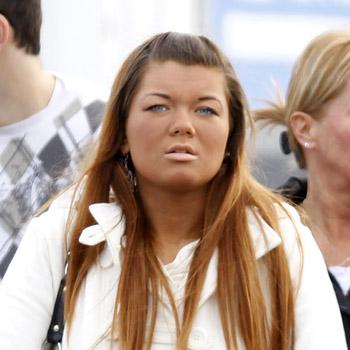 Teen Mom Amber Portwood has been criminally charged for her role in a violent incident where she was caught on camera hitting and shoving her former fiancé and baby daddy, Gary Shirley, RadarOnline.com has exclusively learned.
Portwood, 20, was formally charged by the Madison County Prosecutor's office with three Class D felonies– 2 counts of domestic battery and one count of Neglect of a Dependent – as well as one misdemeanor charge of domestic battery.
Article continues below advertisement
The charges were filed December 27.
As RadarOnline.com previously reported, Portwood was charged by police last month with two felonies and one misdemeanor of domestic violence; it was then up to the prosecutor to decide whether to stay with those or amend the charges.
Amber Portwood's Childhood Photos
She faces up to three years in jail and fines of up to $10,000 for those charges.
Portwood has been photographed partying and videotaped in a violent rage against her ex-fiance, but privately the reality of facing criminal charges brought Amber to the edge as she faced the sobering truth.