EXCLUSIVE INTERVIEW: Teen Mom Amber Portwood's New Romance A 'Mature Relationship', Says Boyfriend's Mom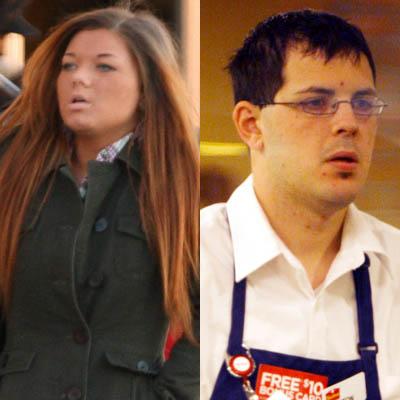 Some mothers might be slightly concerned if their son was dating a woman who was caught on camera shoving, punching, slapping and choking their loved one.
But the mother of Clinton Yunker, the new boyfriend of Teen Mom star Amber Portwood, is unfazed by her 23-year-old son's sudden infamy.
Judith Reagan spoke out exclusively to RadarOnline.com, revealing how she feels about the budding romance.
"I am pleased Clinton is in a mature relationship with Amber," Judith said.
Article continues below advertisement
"It has been very difficult for us since the relationship began because there have been so many negative articles written about him."
Portwood is currently facing felony domestic violence charges in Indiana after MTV showed her violently assaulting ex-fiance Gary Shirley on the reality show.
Yunker, who is also a young parent, has also had his fair share of trouble; he plead guilty to misdemeanor charges for possession of marijuana and battery in the past.
But Judith said her son can handle the attention, even though it's trying at times.
"He is just a 23 years old living his life and having a good time," she said.
"It is his life and he can date who he chooses but the relationship has caused an unexpected situation being in the public eye."
She hasn't decided yet if she thinks Clinton and Amber's romance will last or if it's just a flash in the pan.
Judith said: "I haven't spent enough time with her to know whether it is meant to be."
Article continues below advertisement
She added, "I had hoped things had worked out with the mother of his child but he would have to make a lot of changes in his relationship and life for that to happen."
Judith is also fiercely proud of her son and the life he lives, insisting she isn't ashamed of anything that happened.
"Clinton's first baby was not a secret and the teens had to make a really tough decision to put the baby up for adoption and they did and we were proud of them," she said.