Exclusive
EXCLUSIVE: Teen Mom Amber Portwood Pulled Over For Driving With Suspended License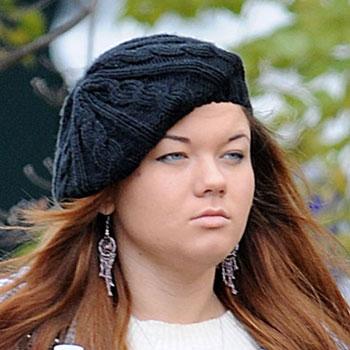 Controversial Teen Mom star Amber Portwood was pulled over by Indiana cops in the early hours of Wednesday morning on suspicion of driving under the influence, RadarOnline.com is exclusively reporting.
The 20-year-old passed a breathalyzer test but traffic cops discovered she driving with a suspended license and issued her a ticket.
"Amber was swerving all over the road and crossing the yellow line so the police pulled her over thinking she was drunk," a source close to the situation said.
Article continues below advertisement
"They gave her all of the field sobriety tests, including a breathalyzer."
According to the well-placed source, Portwood passed all the tests and was just out of sorts from her medication.
While the mother of little Leah was cleared of any driving under the influence charges, she was issued with a $150 ticket for driving with a suspended license.
"She knows she's not allowed to drive, yet went out and bought a new 2006 Dodge Magnum," the source told RadarOnline.com.
"The police let her go with a ticket because she was only a few blocks from her home and the passenger in her car agreed to drive the rest of the way."
As RadarOnline.com previously reported, Portwood is under strict supervision by Child Protective Services and if they find that her living situation is unsuitable or that her daughter Leah is in any danger, she will "go back to her father."
Leah was temporarily placed with her father, Gary Shirley, late last month after Portwood was charged with felony domestic violence for an incident played out on the hit MTV show in which she physically assaulted Shirley.
Article continues below advertisement