Exclusive
EXCLUSIVE: Department Of Child Services Monitoring Teen Mom Amber Portwood For Next 6 Months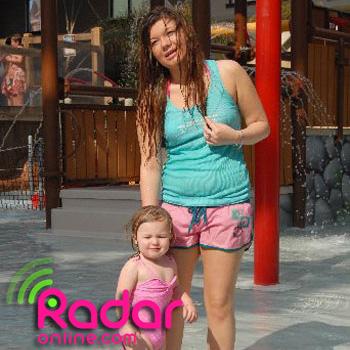 Big brother is watching.
The star of MTV's Teen Mom, Amber Portwood, has agreed to allow Indiana's child protective services to monitor her for up to six months in the wake of her televised assault on an ex-boyfriend, which sparked hundreds of public complaints questioning her suitability to be a mother.
In the episode that aired last month on the hit MTV reality show, Portwood, 20, was caught on tape hitting and kicking ex-boyfriend Gary Shirley, leading to a flood of calls to the state's watchdog. On the night in question, the Indiana Department of Child Services hotline received 70 calls alone and the current tally is in excess of 300.
Article continues below advertisement
Portwood still has custody of their two-year-old daughter Leah and charges have not been filed, despite an ongoing police investigation.
In the meantime, RadarOnline.com has learned the mother-of-one has voluntarily agreed to enter into an Informal Adjustment, a program implemented to protect the safety and well-being of a child.
"Amber is under a lot of pressure largely because of media scrutiny and misinformation but what happened today was Amber is going to enter into an informal adjustment with The Division of Child Services," her attorney Robert Schembs said.
The program lasts up to six months, RadarOnline.com has learned.
As part of the Informal Adjustment, Portwood may be required to periodically report to a Probation Officer, required to perform community service or other activities and refrain from other activities.
"An informal adjustment means that we are working directly with a family," child services' spokesperson Ann Houseworth told RadarOnline.com.
Article continues below advertisement
"We are putting local resources in place, such as family classes or support mechanism, including therapy so the child does not have to be removed from the home to remain safe.
"There can also be circumstances where families decide to partner together. For example, a grandma comes over to take some of the burden off so the mom and/or dad can work together to meet the recommendations of the department.