Exclusive
EXCLUSIVE: Man Who Dated Teen Mom Amber Portwood Falsely Identified As Sex Offender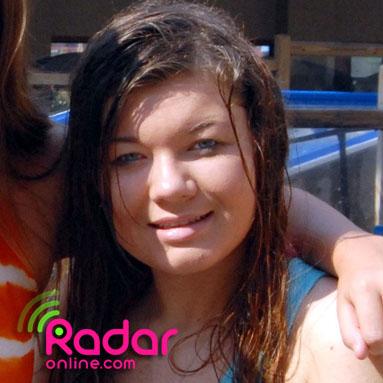 The man who Amber Portwood dated on a recent episode of MTV's Teen Mom is NOT a registered sex offender, despite widespread news reports claiming he is, RadarOnline.com is reporting exclusively.
In Tuesday's episode, Amber's date was identified only as "Chris". Several media outlets then reported that "Chris" was in fact Christopher Glen Hossman, 27, a registered sex offender in Madison County, Indiana.
Article continues below advertisement
But RadarOnline.com has confirmed with multiple sources that Amber's date was not Hossman. One of those sources is Hossman's on-again, off-again girlfriend who told RadarOnline.com in an exclusive interview that she watched Teen Mom, saw the episode in question, and that Amber's date was definitely not Hossman.
The girlfriend did not want her last name used in this story and only wanted to be identified as "Brenda," but she also told RadarOnline.com that Hossman is now going to consult a lawyer over the case of mistaken identity.
His girlfriend told RadarOnline.com: "I watch Teen Mom and I knew that it was not my boyfriend.
"He only has one tattoo on his upper left arm with the letters 'CJH' whereas the guy on the show with Amber had other tattoos – I knew straight away it was not him it is just ridiculous to say it was."
The man who Portwood dated on the show has not been correctly identified but is NOT a sex offender.
An avalanche of media reports began late Thursday claiming that Amber's date was Hossman and noting that Hossman is a convicted sex offender.
Article continues below advertisement
On Friday, a Google search of the term Amber Portwood Dates Sex Offender returned more than 1 million results, showing how quickly and pervasively the erroneous story spread.
On the Teen Mom episode, Amber and the other Chris went on their first date to Three Pigs Restaurant And Lounge in Anderson, Indiana.
In the show, Amber asked Chris about what he did before he met her, and his answer was, "Well, I got into trouble and I got caught and they put me on work-release... It's like a jail where you get to go out and work and you have to go back."
That lead to the huge number of news reports that "Chris" was Christopher Glen Hossman, a registered sex offender in Indiana. (RadarOnline.com did not report that.)
But RadarOnline.com confirmed with multiple sources that Amber's date had been wrongly smeared as a sex offender.
EXCLUSIVE: Teen Mom Maci Bookout Confesses, 'My Biggest Fear Is Losing My Son'
Brenda told RadarOnline.com that she and Hossman "had been dating for over a year and just split-up a few weeks ago. He had been staying at my home with my four kids who are aged between seven and twenty-two.
Article continues below advertisement
"The authorities knew that he was staying here and he was always up-front with me about his record and I trusted him fully around my family.
"My Chris is a roofer and we split up over fights about money because the economy is so bad but he never did anything bad around my kids."
And she's not happy about the TV misidentification and said: "We are handing the matter over to my lawyer now because it is not right to name him like that when it is not him and we want this corrected.
"When he told me his side of the story about his conviction I believed him because I know a lot of people are wrongly convicted of all kinds of crimes.
"I'm not sure if we will get back together or not though – we'll just have to wait and see."
RadarOnline.com revealed that Portwood and her ex-fiance Gary Shirley were receiving couple's counseling and that after she was shown punching and slapping-out at him during a violent episode of Teen Mom. We also revealed there is a police investigation and an investigation from a child protective services agency.
But, so far, police have not been able to interview the troubled pair because they have gone on a vacation in Florida.
The violence depicted on the show prompted outrage from viewers. A detective from Anderson Police Department in Indiana told us: "They aren't due back until the middle of October."
"So it's going to be at least another week or probably a little longer before we're able to talk to them formally and get any kind of movement in that case."