Exclusive
PHOTOS: Amber Portwood Lashes Out -- Literally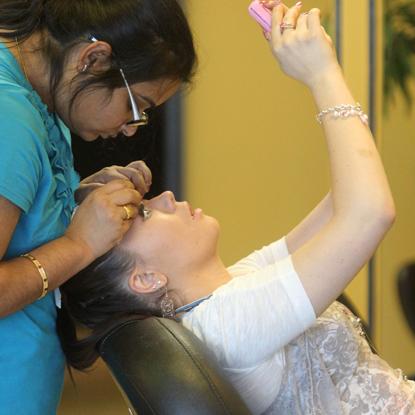 Teen Mom Amber Portwood's known for lashing out, so it was only too fitting to see the MTV reality star getting her eyelashes extended at Indianapolis' Eyes By India parlor Tuesday, and RadarOnline.com has all the photos for you.
Portwood, 20, served a full day in jail last week after she was charged with three felonies in connection with her alleged attack on ex-boyfriend Gary Shirley, which was subsequently broadcast on Teen Mom.
Article continues below advertisement
Since her release, Portwood appears humbled, saying she's "learned her lesson," and does not want to be behind bars again.
She said Monday that "the whole time I was in in jail, that made me okay was when I just kept thinking, 'These girls are in here for years, months and I'm in here for 24 hours.' And the lesson I learned in 24 hours in jail is, 'Look at what they're forced with and what they've learned in their time there.'