Exclusive
EXCLUSIVE: Teen Mom Amber Portwood Planned To Reconcile With Ex-Fiance Before No Contact Order Established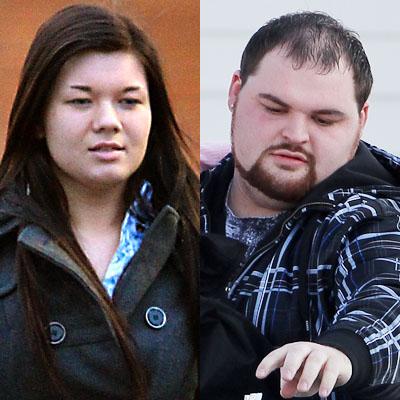 Teen Mom star Amber Portwood was planning to reconcile with her ex-fiancé and father of her child, Gary Shirley, before a 'No Contact Order' was enacted on Tuesday, RadarOnline.com has exclusively learned.
PHOTO: See Amber Portwood's Mug Shot
"Gary and Amber have been talking about getting back together lately," a source close to the MTV stars told RadarOnline.com in an exclusive interview.
"Amber was going to go with Gary to New York City for New Years Eve and told friends not to be surprised if they came back as a couple."
Article continues below advertisement
As RadarOnline.com previously reported, Portwood, 20, was charged with three counts of domestic battery and one count of neglect of a dependent by the Madison County Prosecutor's Office on Monday and spent the night in jail after turning herself in.
Before she was released on Tuesday on $5,000 bail, a judge modified the 'No Contact Order' placed on her specifically barring her from contact with Shirley.
"Amber talked about breaking up with Clint so that she could work things out with Gary in New York," the source continued.
"Gary was absolutely devastated when Amber's 'No Contact Order' against him wasn't lifted. He's been in tears for two days."
According to the source, Shirley is keeping his spirits up by knowing that his two-year-old daughter Leah will get to see her mother.
"He said it's a blessing that the 'No Contact Order' against Leah was lifted," the source said.
Article continues below advertisement
DOCUMENTS: Read The Details Behind Teen Mom Amber Portwood's Charges
Shirley still plans to go to New York with some buddies on Thursday, but sources told RadarOnline.com his hopes of reconciling with Portwood are grim now since he doesn't know when the two will be allowed to talk or see each other again.
As RadarOnline.com previously reported, Portwood admitted in paperwork from an October 20 meeting with police to hitting Shirley out of anger and that it wasn't staged for the cameras.