EXCLUSIVE: Teen Mom Amber Portwood Pleads Not Guilty To Assaulting Ex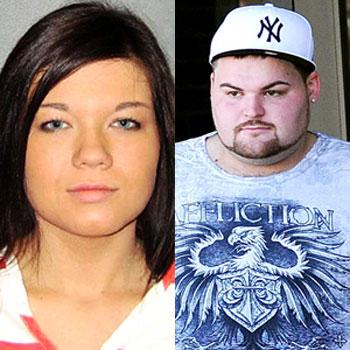 Teen Mom star Amber Portwood pleaded not guilty Tuesday to several felony charges stemming from her shocking arrest for allegedly attacking her ex-boyfriend -- an incident that was shown on the hit MTV reality show last fall.
A judge entered the not guilty plea on behalf of Portwood, 20, who did appear in court Tuesday for her arraignment in Anderson, Indiana. She remains in custody on $5,000 bail and is expected to be released later Tuesday pending her next court appearance.
Article continues below advertisement
As RadarOnline.com previously reported, Portwood was taken into custody Monday and placed on a 24-hour hold, which is standard practice for such cases in Indiana.
RadarOnline.com broke the news early Monday that Indiana prosecutors had filed three felony and one misdemeanor charges against the reality TV star, and that a warrant had been issued for her arrest.
Portwood's troubles began when she was seen in an episode of her MTV series on September 28, punching her then-boyfriend Gary Shirley in front of their baby daughter Leah.