Exclusive
EXCLUSIVE: Teen Mom Amber Portwood Has 'No Contact' Order With Her Daughter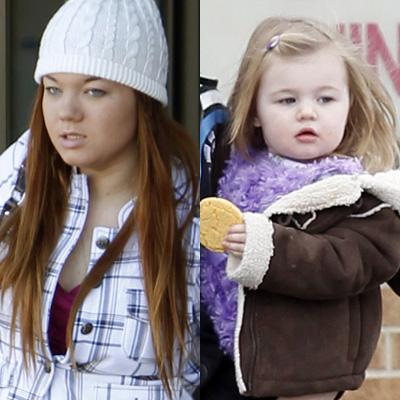 Teen Mom Amber Portwood is not allowed to have contact with her daughter, RadarOnline.com has learned exclusively.
The MTV star was jailed Monday with a 'no contact' order prohibiting her from being with daughter Leah.
RadarOnline.com was first to report that Indiana prosecutors filed felony counts against Portwood, including one for Neglect of a Dependent.
When charges were officially filed against Amber early Monday an automatic no contact order was in place prohibiting her from contacting Gary and Leah. On Tuesday the judge specified she was to have no contact with Gary, but did not include Leah in his order.
Article continues below advertisement
Multiple sources told RadarOnline.com that Amber was devastated after being jailed.
"She's scared. But her thoughts were with Leah and she knew Leah was going to be taken care of," one source said.
"Gary is very upset because he didn't want to see anything happen to Amber. If he had it his way no charges would be brought against her. He only wants his family back and intact for Leah.
"He wants her out of jail so he can have his family back. He knows she feels bad about everything that has happened.
"Amber wants to put this all behind her and move on with her life. She is hoping there will be no more jail time. She is just trying to get it all together for Leah's sake."
Amber's problems began with a televised segment where she physically attacked Gary. Police investigated and filed charges. It was then up to Indiana prosecutors, who decided before the holiday to charge Portwood, who was arrested Monday.