Teen Mom' Amber Portwood's Post-Jail Life: Random Drug Tests, Regular Meetings With Parole Officer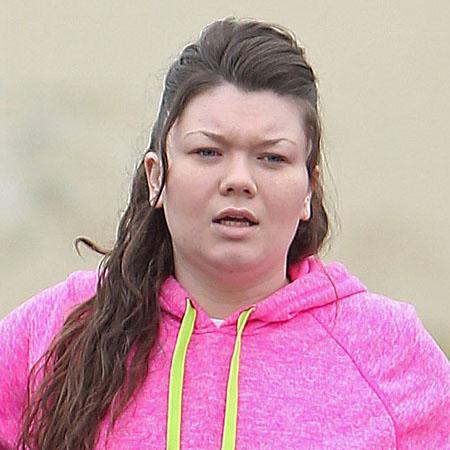 Teen Mom star Amber Portwood was released from Indiana's Rockville Correctional Facility on Monday, where she'd been jailed for more than a year, but it's not the end of her brush with the law, RadarOnline.com has learned.
The once drug-troubeld reality star will remain under the watchful eye of a parole officer.
"The parole officer will make sure she finds employment, is living in an appropriate situation, is not associating with any felons and that she is staying clean," Douglas Garrison, the Chief Communications Officer for the Indiana Dept. of Corrections told Radar.
Article continues below advertisement
In addition to reporting to a parole officer for the next year, Portwood will also be subject to random drug testing.
"Random drugs tests are one component of her parole," Garrison said, adding that a failed test could land the MTV star back in jail.
Portwood was released early after having served only one year of her five-year jail term because she "successfully completed a few different substance abuse programs" while behind bars, Garrison added.
As we previously reported, Portwood failed to complete a drug rehab program, which was required from earlier arrests for drug possession and parole violations.
She opted for the jail time instead of completing her treatment.
Portwood has a four-year-old daughter, Leah, with ex Gary Shirley, who has maintained custody while she served her jail time.