Amber Portwood Headed To The Slammer For 5 Years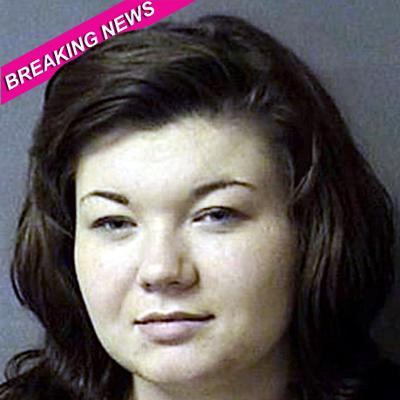 Ask and you shall receive.
Teen Mom star Amber Portwood asked an Indiana judge to throw her back in jail because she can't deal with her drug problem, and RadarOnline.com has learned she was given 5 years on Tuesday.
After being jailed last December in connection with a felony drug possession, the 21-year-old mother cut a deal to avoid her five-year sentence behind bars by agreeing to completion of a drug program and regular court-ordered drug testing.
Article continues below advertisement
But after failing to comply with the drug tests and being picked up on May 10 by authorities, Amber was released a week later -- only to turn herself in on May 25 telling the judge she's a "bad girl" who "couldn't stand" complying with the terms of her drug program.
Even though Amber turned herself in and asked to be jailed for her own good, her attorney asked for leniency in her sentence, but the judge fully enforced her broken plea agreement sentencing her to five years.