Exclusive
Amber Portwood In Jail: 'They Got It Wrong!' Says Her Mom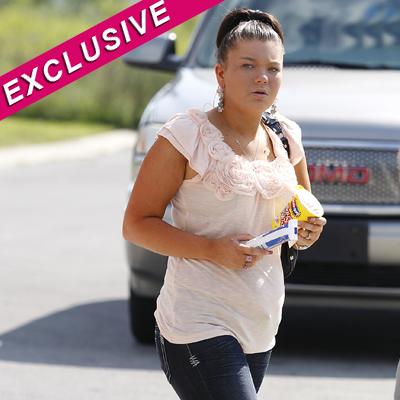 Radar News Editor
Teen Mom star Amber Portwood is in jail, again — but her mom exclusively tells RadarOnline.com she shouldn't be there!
The troubled mother-of-one was picked up on Thursday for violating the terms of her drug court probation, according to her Indiana hometown newspaper The Herald Bulletin.
"She had surgery, and basically she was on bed rest for a couple of days," Amber's mother, Tonya Portwood, told RadarOnline.com in an exclusive interview.
Article continues below advertisement
While recuperating from her surgery, authorities claim she fell short on fulfilling her obligations in the drug court program.
"They got it wrong," Tonya said.
"She shouldn't be where she's at right now."
Amber's attorney, Evan Broderick, told The Herald, "I think things came to light that she could have been doing more."
And her brother, Shawn, assured her fans on Facebook that Amber will be out of jail within a week.