Jillian Michaels Adopting A Baby From The Congo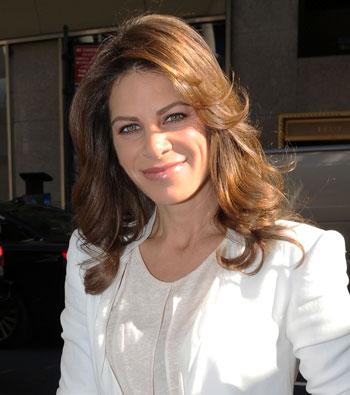 RadarOnline.com Staff Reporter
From Biggest Loser to mother-to-be!
Fitness guru Jillian Michaels has started the process of adopting a baby from the Congo.
The 37-year-old trainer ended her contract with Biggest Loser last December and announced her plans to start a family, telling Women's Health magazine, "I'm going to adopt. I can't handle doing that to my body. Also, when you rescue something, it's like rescuing a part of yourself."
Article continues below advertisement
And it turns out she'll be rescuing a baby from the Congo – or at least trying.
"My dossier, which is your paperwork portfolio, is in the Democratic Republic of the Congo," Michaels told US Weekly on Monday.
"So the paperwork is done, and now it's just a waiting game. It could be six months, twelve months; it could be two years. Or, it could be tomorrow! They call you and they say, 'Oh, we have your referral,' which is essentially the child they match you up with, and you go overseas and you get him or her."