Exclusive
'Teen Mom' Shock! Gary DID Cheat On Amber While She Was In Prison: 'He Paraded His Girl All Over Town!'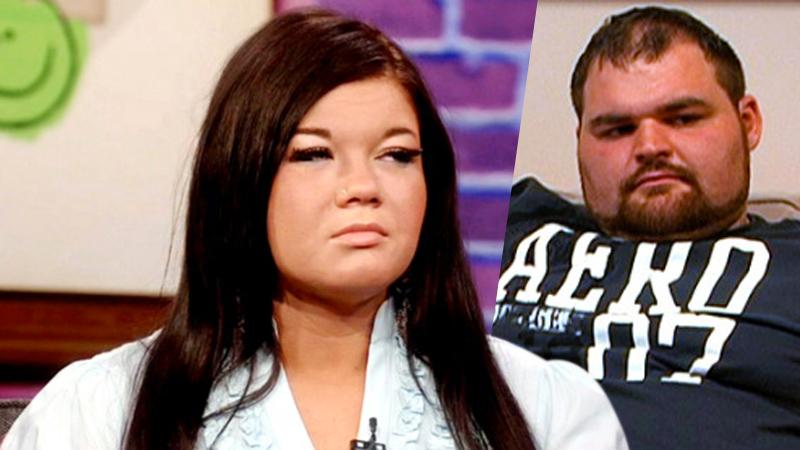 Teen Mom star Amber Portwood recently tweeted that she "can't stand" having "liars" in her life— and there's no secret who she's calling out.
A source exclusively tells RadarOnline.com that 24-year-old mom of Leah, 5, is livid that her baby daddy Gary Shirley, 27, is trashing her on social media, claiming she lied when she accused him of cheating on her while she was serving 17 months in prison.
Though Shirley insisted in a Facebook rant that he told Portwood he was dating Kristina Anderson, 32, in a phone call to her Indiana correctional facility just days after they made the relationship official, the reality star, who was released from prison in November 2013, and her friends know the truth.
Article continues below advertisement
"Gary was parading Kristina all over town, and they even went on vacation together," a source close to the Never Too Late author reveals to Radar. "Meanwhile, Amber knew absolutely nothing about it. She was telling everyone that she was excited to be with Gary when she got out."
Some friends and family members even saw Gary and his new girl canoodling in public— but didn't have the heart to tell the incarcerated star the truth.
"I didn't want to hurt her and make her more upset than she already was behind bars," a friend explains. "I just told her to avoid Gary because their relationship was toxic."
Though she's furious with her ex, the recovering addict is determined to take the high road to protect her relationship with Leah. (Though Shirley has full custody of their daughter, Portwood has regular visits and even overnights with her little girl, a source tells Radar.)
Article continues below advertisement
"If she makes Gary mad, he might prevent her from seeing Leah," the source explains. "Gary is manipulative and conniving and totally capable of keeping Leah away from Amber just because of some petty drama."
Portwood may be angry about Shirley's social media slam— and Radar's exclusive report that he and girlfriend Anderson are expecting a baby— but she's not allowing it to derail her recovery.
"Amber is keeping her head up and is just trying to make up for lost time with Leah," the source says. "Her daughter is her number 1 priority."
Do you think Amber will stay sober and out of trouble? Sound off in the comments.