Exclusive
'Teen Mom' Amber Portwood Confesses She Still Battles Temptation To Use Drugs: 'It's Really Hard'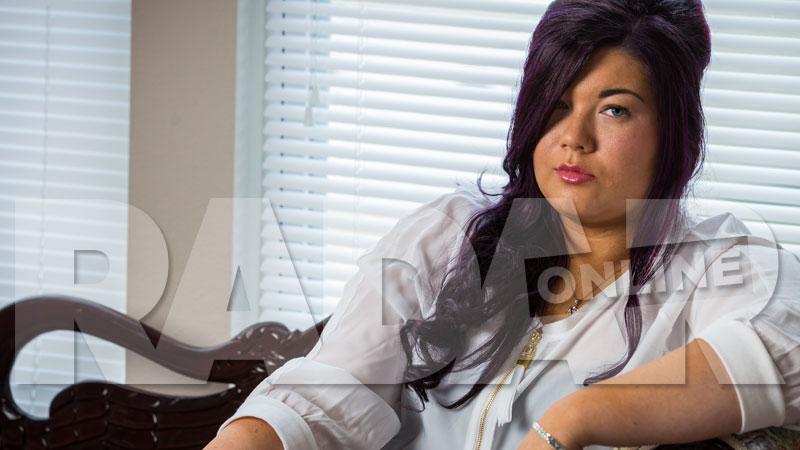 Article continues below advertisement
In fact, she said, the temptation to use began the day she got out of prison.
"The first day I was out… it's whenever things are overwhelming for me, or any sort of emotion — sadness, depression, anything — it is very easy to go back to doing drugs because you don't want to feel that way," she said. "You just have to stay strong and remember what you're doing and move forward."
Portwood said she prepped herself for the struggle while behind bars.
"I did 500 hours of rehab classes in prison," she said. "I was well aware of what was going to happen when I got out. It wasn't a shock to me. It does bother me on an almost everyday basis but it is starting to get easier."
"And I never thought that would happen," she continued. "If you asked me that question, probably last month, I would've told you no. But the way that life is going now and how everything is moving forward, I just feel so much more comfortable."
Article continues below advertisement
Portwood has even been able to stay away from her old party crowd that used to be a bad influence on her before she went in.
"I don't go out really," she said. "I stay with friends and family. I moved 20 minutes away, to a small town -- and I'm just trying to do everything right."
"A lot of times it just depends on what I'm feeling, if I'm depressed or I'm sad or I'm bored, I have to learn to cope with it and I have to learn to do things," she continued. "If I'm bored, I'll call somebody or I'll go do something or I'll take a drive."
But Portwood does still have to deal with her medical diagnosis of depression, anxiety and bipolar disorder.
"I'm not on any kind of medication," she admitted. "I'm kind of scared to go to a doctor."
"It is hard but the sad thing about it is that I probably do need to be on medication for my bipolar but I kind of messed that up to where, at this moment, I don't feel I would be strong enough to go to a doctor," she said. "I'm just afraid."
"The one thing about an addict is that there's so many temptations and if you know your temptations, you stay away from it," she said. "And I'm not about to put myself in that position right now until I feel like I am completely ready."
"But it is hard," she confessed. "There are times where I'm really depressed, where it's really hard and it's not necessarily my fault."
For more on Portwood's fight against addiction, pick up a copy of the new issue of OK! magazine on stands nationwide Friday.