Gary Shirley Defends Decision To Take Daughter To Visit 'Teen Mom' Amber Portwood In Jail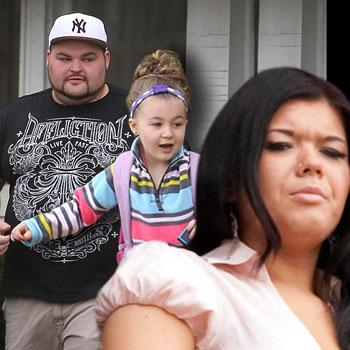 Gary Shirley had to take a stand against Teen Mom fans that thought that he was in the wrong for taking his daughter Leah to visit her mom Amber Portwood while she was imprisoned for 17 months.
"Amber was to be in prison for 5 years so you mean I shouldn't of taken Leah to see her mom at all?" Shirley posted on Twitter on Feb. 23.
"If Leah wouldn't of known where her mom was she would of felt abandoned and when I took Leah to visit she knew anyways sic" he added.
Article continues below advertisement
Earlier in the day, a MTV special called "Being Amber" aired in which Portwood broke down about not being able to spend time with her daughter while she was away.
"I feel so f— bad," the reality starlet said. "I left her for so long and I just don't f—ing want her to feel that way… She's afraid I'm going to f—ing leave her again."
Shirley explained on Twitter that he didn't want Leah to be confused about why her mother was not around.
"Some of u! Not all but some are just plain idiots! If u think it's possible to lie about why mommy isn't around for a year and a half!" he wrote.
Shirley pointed out that Leah could have been separated from her mother for longer — so he had no other choice but to take her to see her mother.
"And she Portwood was to be in 5 years we didn't know 100 % if she would get out early!" he stated. "You never know what happens!"