Headed For A Relapse? Drug Troubled 'Teen Mom' Amber Portwood Makes Sad Confession: 'I've… Been Wanting To Get High'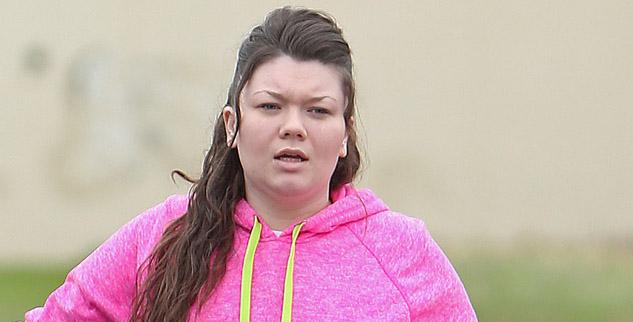 Three months after Teen Mom star Amber Portwood was been released from prison, her life has changed dramatically. But in a chilling moment of her new MTV special Being Amber she revealed that despite her hard-won sobriety, she still struggles with drug cravings: Amber confessed, "I'm always gonna want to get high."
The mom of five-year-old Leah made the startling admission during a candid discussion with a friend on the show, which aired Sunday night.
Article continues below advertisement
"I've f***ing been wanting to get high all day, since I woken sic up this morning," she ranted. "I swear to god."
And despite getting sober in prison, she admitted that staying clean on the outside was much harder than she'd expected.
"Being free is so much different than being in prison and being sober," Portwood said. "It's just so hard!"
"I'm always gonna have triggers," she confessed. "I'm always gonna wanna get high. That's never gonna go away. My best way to cope right now is hanging out with family."
Indeed, as RadarOnline.com reported, Portwood recently spent a happy family day with baby daddy Gary Shirley and their daughter at an outing to Disney on Ice.
But even though Portwood admitted on the show that she could see herself getting back together with Shirley, the feeling isn't mutual. He's moved on with a new girlfriend and recently told OK! magazine that he would fight to keep custody of their daughter.