Exclusive
The Drama Continues: 'Teen Mom' Amber Portwood & Gary Shirley Run Into His Ex Kristina At Daughter Leah's Kindergarten Open House!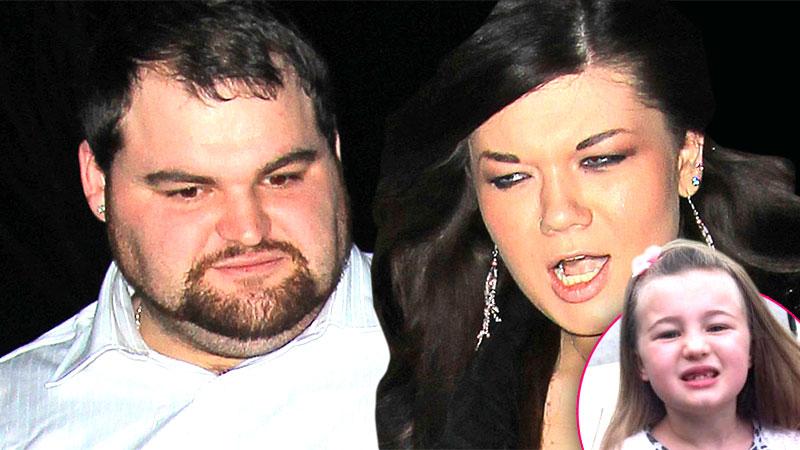 She may be clean, sober and staying out of trouble after her November release from prison, but drama still seems to be following Teen Mom star Amber Portwood.
The 23-year-old mother of Leah, 5 — who served 17 months of a five-year sentence after failing to comply with her mandatory drug treatment program — had a run-in with baby daddy Gary Shirley's ex, Kristina Anderson, as the reality star parents accompanied their daughter to an open house at her new school last night, an insider exclusively tells RadarOnline.com.
Article continues below advertisement
After attending Pendleton, Indiana's East Elementary School ice cream social with little Leah, "Gary and Amber seemed to be having a heated conversation near the car," an onlooker tells RadarOnline.com. "Amber had her arm crossed. She definitely didn't look happy."
Just yards away, the insider spotted Anderson crying on a bench with her mother and daughter, Karly.
"It seemed like there had just been some sort of confrontation," the eyewitness explains to RadarOnline.com. "Now that Leah and Karly are going to the same school, I hope there won't be constant drama between the parents!"
Leah is entering kindergarten this fall.
Shirley and Anderson bitterly split in December, when Shirley accused her of cheating in an epic Twitter rant.
Portwood and Shirley once had a volatile relationship, resulting in the troubled Teen Mom star's arrest in 2010 for assaulting her then-boyfriend. Now, both say they are platonically co-parenting for Leah's sake— though there could be lingering feelings.