You're… Fired? XXX 'Teen Mom' Farrah Abraham Reportedly Cut From Show Because Of Porn Star Career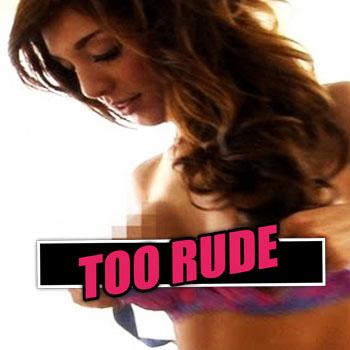 Article continues below advertisement
"They feel she set a bad example and doesn't represent the network well," the insider revealed.
Abraham's critical co-stars also thought she'd be a bad influence on their young, impressionaable children.
"They don't want their kids on a show where someone's talking about sex toys," the source added.
The XXX star and single mother -- to daughter Sophia, 5 – has been vocal about her Teen Mom co-stars and previously toldRadarOnline.com that she isn't taking their hate anymore.
Faked Scenes, Lies & Payoffs – The Ultimate Guide To Reality TV Shows
"Personally, I'm BLOWIN' them away," she said.
"I felt compassionate about getting the negativity out of my own life," the reality starlet said.
"And something about being a mother to my daughter helped me make further progress to make my own life and not taking in the negativity of others who do not know me.
Abraham has numerous projects lined up, including a trilogy of erotic novels, and recently finished a stint on VH1's Couple's Therapy.
Will you watch Teen Mom without Abraham? Sound off in comments below.