My Sex Tape 'Outshines Any Other Porn Star,' XXX-'Teen Mom' Farrah Abraham Declares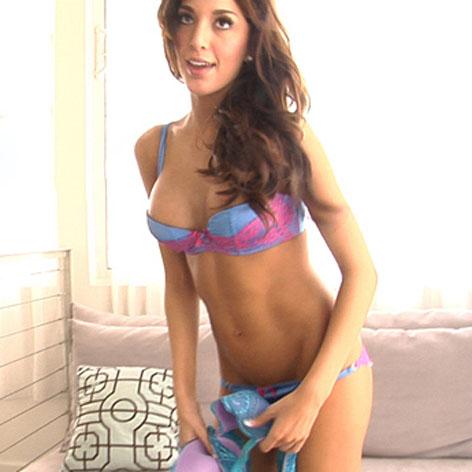 Farrah Abraham wants to set the record straight.
With a new book on the market, the former reality star took the time to talk about her new venture as a writer and her career in the adult entertainment industry with The Huffington Post. But according to Abraham, there's a difference between a porn movie and a celebrity sex tape, and she wants you to know the difference.
"But, for a celebrity sex tape, as we all are aware of, millions of people will watch it and you get way more backlash. And you are more known for it. And there is just a more compelling something," she said.
Article continues below advertisement
"I have wonderful friends who are in the adult industry…payment is different. Living your life is different."
Abraham, 22, filmed Backdoor Teen Mom with porn star James Deen in 2013, but claims her video falls under the sex tape category even though she worked with a notable porn star. The former Teen Mom also believes that the type of work she participated in is "better" than that of professionals.
"A celebrity sex tape, to me, outshines any other porn star," Abraham said.
What do you think of Abraham's comments, RadarOnline.com readers?