Exclusive
New 'Teen Mom' Feud! Amber Portwood's Baby Daddy Gary Shirley DENIES Cheating On Troubled Star While She Was In Prison: Amber 'Continues To Lie'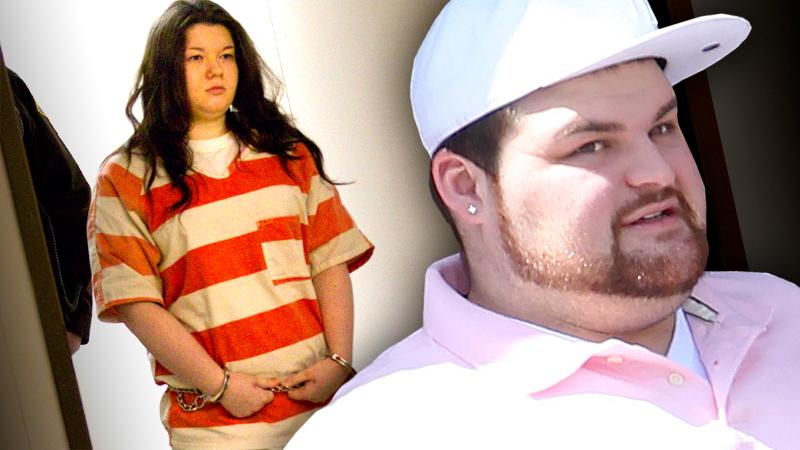 On last week's Teen Mom "Ask The Moms" special, Amber Portwood accused her baby daddy, Gary Shirley, of cheating on her while she spent 17 months behind bars.
However, the 27-year-old father of Leah, 5, is telling his side of the story to Facebook fans.
"I told her about my girl 5 days after I officially started dating her," Shirley, who began dating girlfriend Kristina Anderson, 32, while Portwood, 24, was serving time, recently wrote on October 10. "And I told her in front of my girl friend over the phone cause I didn't wanna lie!"
Article continues below advertisement
"Plz be aware that most of what she has said is false! Amber unfortunately has to put a spin on things to make her the victim plus it helps her dog me a lil!" he explained.
The reality dad— who as RadarOnline.com exclusively reported, is secretly expecting a baby with Anderson— also claimed that his recovering addict ex invented stories about him in her juicy new tell-all, Never Too Late.
"By all means plz continue to lie and sell your book which also lies about me cheating, which I did do 1 time, but was just a kiss and I did it cause I was breaking up w Amber anyways," he said.
However, Shirley was able to take some responsibility for his actions early on in their rollercoaster relationship.
"Just so everyone is aware I'm not immature like I once was," he said. "I learned a lot of my actions had consequences."
Shirley, who has full custody of Leah, also boasted about his daddy skills— while slamming Portwood in the process.
"Amber gets phone calls often from Leah after I insist she talk to Amber even when she doesn't want to!" he wrote. "Having both her parents is super important so she don't feel abandoned."
Though he rarely shies away from expressing his opinions, Shirley remained mum on Radar's shocking reveal about Anderson's pregnancy.
Sources say Portwood, who hasn't publicly responded to the baby news, is livid about her ex's latest rebuttal.
"Amber knows she didn't lie and isn't letting Gary bring her down," an insider insists.
Are you on Team Gary or Team Amber? Sound off in the comments.