Exclusive
'Teen Mom' Pregnancy Shocker! Amber Portwood's Baby Daddy Gary Shirley Expecting First Child With Girlfriend Kristina Anderson: 'Amber Was Really Upset'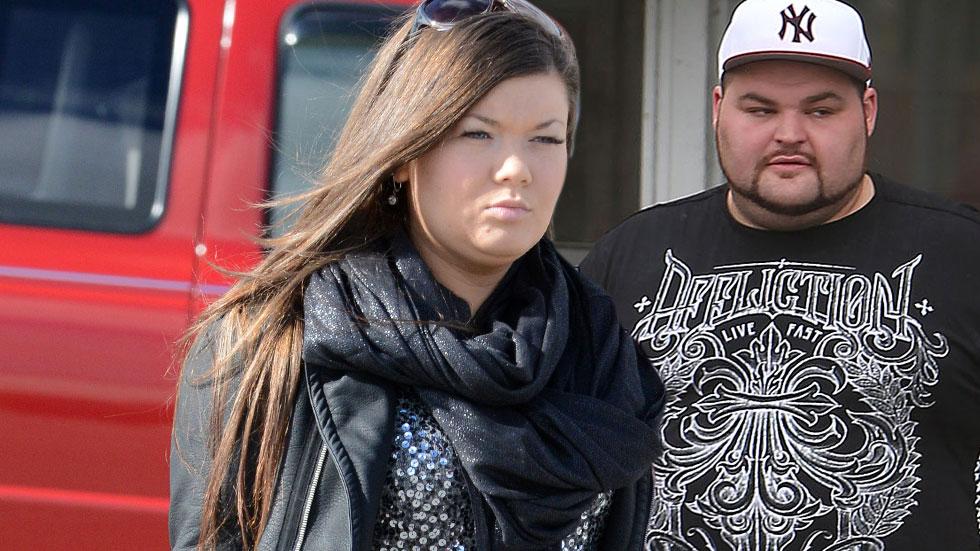 Teen Mom star Amber Portwood slammed baby daddy Gary Shirley on MTV's Ask The Moms special this week, claiming he and girlfriend Kristina Anderson "deserve each other"— turns out she was cryptically referring to a big secret.
RadarOnline.com can exclusively reveal that the father of Portwood's daughter Leah, 5, is about to tackle another round of diaper duty: Shirley, 27, and Anderson, 32, are expecting their first child together!
Article continues below advertisement
"Gary told Amber that Kristina is pregnant with his baby about a month ago," a source close to the reality star, 24, tells RadarOnline.com.
Though he has yet to make an announcement, it seems Shirley tweeted about his impending arrival on September 15.
"I don't wanna sleep! Lol!" he posted. "(Gonna rub the bun in the oven) :)"
Portwood wasn't quite as excited upon hearing the news.
"Amber was really upset at first," the source says.
Portwood recently revealed that while she was serving 17 months in prison, Shirley told her they would get back together when she completed her sentence. However, she claims, her ex was dating fellow single mom Anderson the entire time behind her back.
Though the Indiana native was initially devastated by the baby news, the insider insists she isn't dwelling on her ex's expanding family.
"She's focusing on herself and getting more time with Leah," the source explains of the recovering addict, adding that she's attempting to regain joint custody of her daughter in the near future. "Leah is her main concern."
As RadarOnline.com reported, Shirley and Portwood recently had an emotional run-in with Anderson— the mom of daughter Karly— while accompanying Leah to an elementary school open house in August.
"Now that Leah and Karly are going to the same school, I hope there won't be constant drama!" an onlooker said.
Shirley and Anderson have been dating since early 2013, though they briefly split after he accused her of cheating in an epic Twitter rant last December.