Exclusive
Toe-To-Toe With ABC! Rosie O'Donnell Ruffles Network Feathers After Toe-Baring Premiere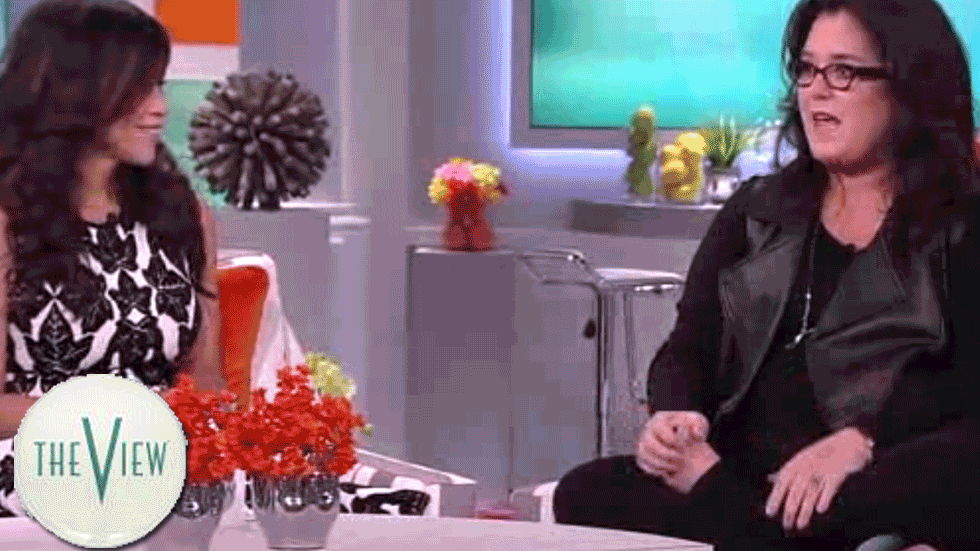 ABC and Rosie O'Donnell are going toe-to-toe – literally! RadarOnline.com has learned that the comedienne put her foot in it this time around on the very first day of filming for The View when she went shoeless on-air, much to the dismay of network execs.
On Monday, the 52-year-old's sciatica left her barefoot and cross-legged on the much-anticipated premiere.
"I'm trying to stretch my leg 'cause it hurts," she told the audience. "So you're going to see toes. I had them pedicured yesterday. Of course, I didn't want them to be gross."
Article continues below advertisement
Even if fans weren't grossed out by Rosie's well-manicured toes and flexibility skills, network higher-ups were none too pleased.
"ABC was beside themselves," an insider told RadarOnline.com exclusively. "She had her feet up and lifted her foot up near her mouth to show the camera. It's not what they wanted on first day of the new show."
But the truth is, O'Donnell, who left the panel abruptly in 2007 after numerous on-camera rants -- most notably her infamous blow-up with Elisabeth Hasselbeck — and went on to a disastrous stint on OWN, is trying to show the world she's a new woman — because she has a lot riding on it.
"She's super stressed out about her comeback," said the source. "She's got double the work of trying to reinvent herself on The View after everyone remembers her for the Trump feud and her short-lived talk show which couldn't even be saved with Oprah Winfrey's help."
Although the newly-slimmed-down O'Donnell is trying to show her softer side, her former nemesis doesn't see it.
"I don't know," said Hasselbeck when asked by Parade if she thinks the actress has changed since their co-starring days on daytime. "I reached out to Rosie for many years, including the day after everything happened. That's something I've talked about time and again. I was not met with a response, but I wish them well."
But the ladies don't need any luck. Maybe just more toe-baring episodes.
That's because O'Donnell's comeback has proved to be a huge win for ABC so far, with ratings at their highest ever in eight years.
Are you a fan of the new View? Let us know in the comments!