'The View' Feud Rages On! Elisabeth Hasselbeck Insists, 'I Don't Hate Rosie' But Slams O'Donnell Again--On Instagram!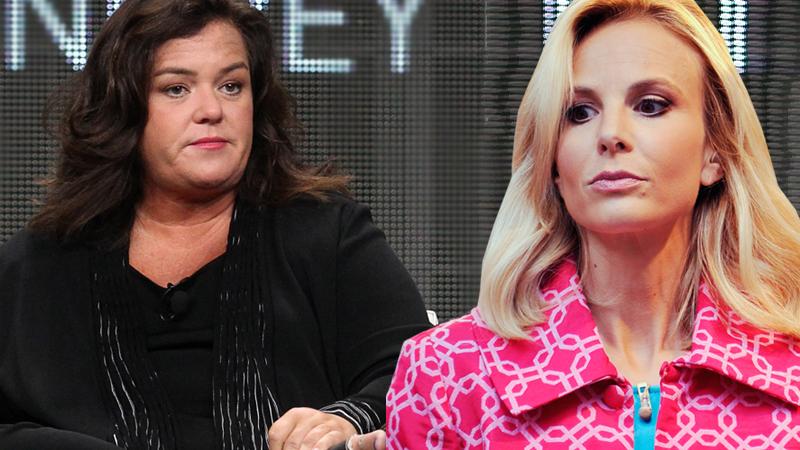 Meow! Elisabeth Hasselbeck's claws are still out for Rosie O'Donnell. The Fox News commentator took to Instagram Thursday night to vent about her former co-star's return to The View, and RadarOnline.com has all the details.
Ultra-conservative Hasselbeck told her followers she didn't hate liberal O'Donnell — but then proceeded to dig up their explosive May 2007 debate about the war in Iraq as evidence of why they're at odds.
Article continues below advertisement
Hasselbeck quoted statements O'Donnell made during their on-air argument, writing: "O'Donnell: 'I just want to say something: 655,000 Iraqi civilians are dead. Who are the terrorists? If you were in Iraq & another country, the United States, the richest in the world, invaded your country and killed 655,000 of your citizens, what would you call us?'"
The Fox anchor, 37, also claimed that despite their political differences, she tried to stay in touch with O'Donnell.
"I actually called to talk to her 7 years ago," Hasselbeck wrote. "She did not want to speak to me. I am happy to have a #momversation about why I would never defend her 2007 comments."
The opinionated TV star said she will continue to comment about changes at the ABC morning show. "When asked about Barbara Walters announcing her retirement, I provided my analysis," she wrote on Instagram. "When asked about Sherri Shepherd and Jenny McCarthy announcing their departure, I provided my analysis. When asked about ROSIE coming back, I provided my analysis."
MORE ON:
Elisabeth Hasselbeck
Article continues below advertisement
She added, "When the next two chairs get filled, if asked, I will provide my analysis."
Hasselbeck concluded her Instagram note on a cheerful note, writing, "See you all Monday! #LetFreedomRing."
Famously conservative Hasselbeck reignited the feud earlier this week when she interrupted her vacation to call into her program, Fox & Friends, and criticize O'Donnell's potential return.
"Here in comes to The View the very woman who spit in the face of our military, spit in the face of her own network, and really in the face of a person who stood by her and had civilized debates for the time that she was there, coming back with a bunch of control ready to regain a seat at The View table," Hasselbeck commented.
Another former co-star, Joy Behar, then defended O'Donnell, 52, publicly slamming Hasselbeck for her "hate-filled remark."
Whose side are you on? Let us know in the comments!