Rosie O'Donnell & 'View' Executive Producer 'Hate Each Other': Report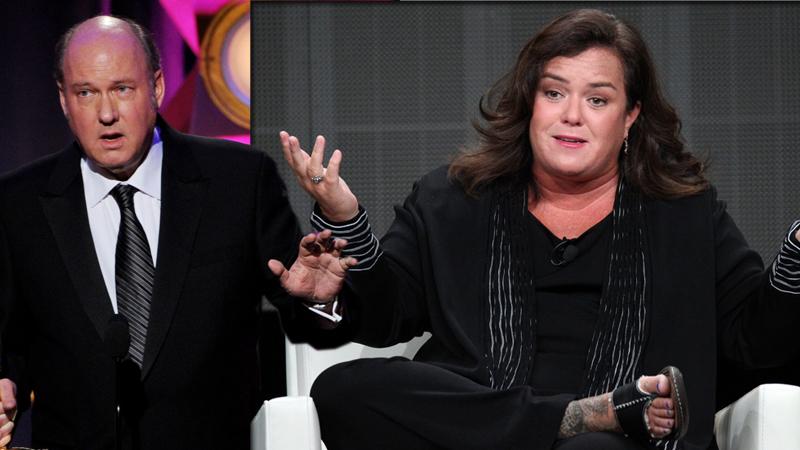 Rosie O'Donnell's return to The View might knock out the show's longstanding executive producer Bill Geddie, as a source close to the evolving roundtable says that "it's no secret that they hate each other," to the point that they probably cannot coexist in a work environment.
"Everyone at ABC's heads are spinning that the network is even talking to her," sources tell the NY Daily News' Confidenti@l, referencing the 52-year-old comic's fiery political argument with Elisabeth Hasselbeck during her last show in May 2007.
Article continues below advertisement
ABC higher-ups "couldn't have hated her more when she left," the source said. "You dump Geddie and you pick up Rosie and ABC execs need to have their heads examined."
A separate insider clarified that "if they really want Rosie, they're gonna cave on Geddie."
A network rep told the paper, "Bill is the executive producer and is under contract with ABC, and we have no reason to believe he won't be returning next season."
As we previously reported, Hasselbeck Wednesday also expressed skepticism publicly on the hire, inferring that O'Donnell began ingratiating herself into the fold during Barbara Walters' televised swan song.
"She seemed to have a lot of control for Barbara's farewell show … it was Rosie O'Donnell's 'Hello show,' in my opinion."