Rosie O'Donnell Reveals Weight Loss Surgery, 'I Did It To Save My Life'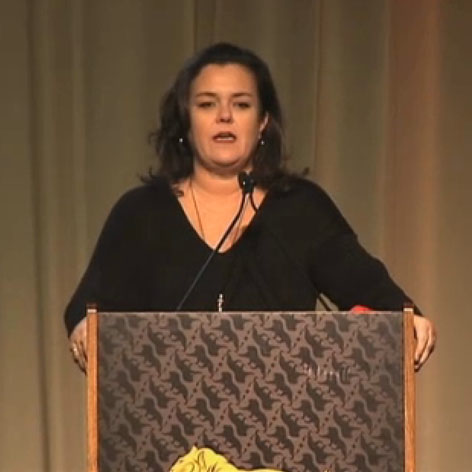 Rosie O'Donnell has lost 40 pounds, thanks to weight loss surgery, the talk show host revealed on Friday.
"I did it to save my life," O'Donnell said at the annual Go Red for Women luncheon in Detroit.
The annual American Heart Association function -- held in cities around the country each year on Valentine's Day -- was packed with 600 attendees who heard O'Donnell tell of her struggle with heart disease and obesity.
Article continues below advertisement
Last July she made the decision to have gastric sleeve surgery, and has dropped from 220 to 180 lbs. since then.
The 5'7" O'Donnell said her goal is to lose another 40 pounds.