Elisabeth Hasselbeck Not Surprised By Rosie's Return To 'The View,' Calls O'Donnell The 'Woman Who Spit In The Face Of Our Military'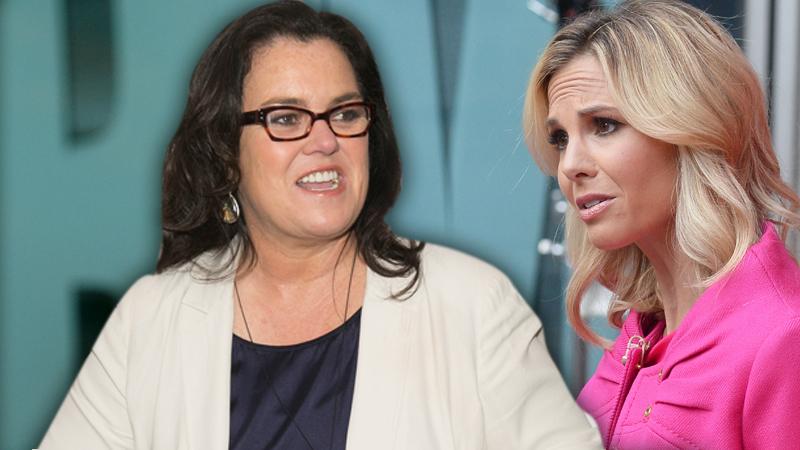 Elisabeth Hasselbeck's not conservative with her anger.
The former panelist on The View, now of Fox & Friends fame, called into her current show to decry the return of Rosie O'Donnell to the show, seven years after the outspoken O'Donnell abruptly left the cast after a May 23, 2007 on-air blow-up with the blonde beauty.
"I think this has been in the works for a long time," Hasselbeck said, perhaps intimating her own ouster from the show last summer could have been a strategic step towards luring O'Donnell back into the fold, as she said news of the hire was "not surprising."
Article continues below advertisement
Watch the video on RadarOnline.com:
"What could ruin a vacation more than to hear news like this?" Hasselbeck said to her current co-workers, Steve Doocy and Brian Kilmeade. "I know Rosie very well. We worked quite closely.
"Talk about not securing the border! Here in comes to The View, the very woman who spit in the face of our military, spit in the face of her own network, and really in the face of a person who stood by her and had civilized debates for the time that she was there.
The 37-year-old marveled that even after leaving under acrimonious circumstances, O'Donnell gets to return "with a bunch of control, ready to regain a seat at The View table."
The perhaps paranoid Hasselbeck went as far as to intimate that Barbara Walters' farewell show was merely a promotional vehicle to usher in O'Donnell's return, as the 52-year-old comic even pitched a bit to her she wanted to do, making light of their past disagreements.
"She wanted to re-do the split-screen and voice it over from our original confrontation right there — I was not up for that," Hasselbeck said. "She seemed to have a lot of control for Barbara's farewell show.
"Again, it was Rosie O'Donnell's 'Hello show,' in my opinion."
Hasselbeck predicted an oil-and-water dynamic between O'Donnell and incumbent strong personality Whoopi Goldberg.
"I don't think it would be wise for Rosie O'Donnell to challenge Whoopi Goldberg on anything," she said. "I really don't."