How Ironic! Airplane Thief 'The Barefoot Bandit's Prison Mentor Is A Project Manager For Boeing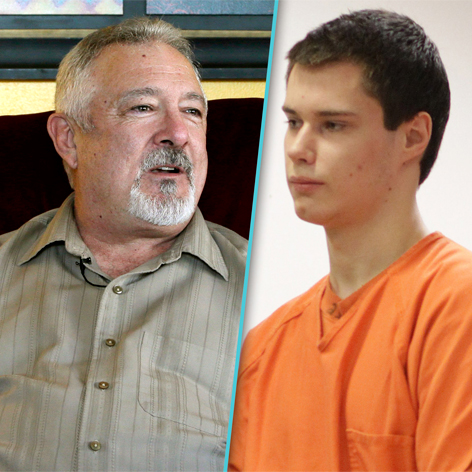 Article continues below advertisement
"This is a young man that is fully engaged in the rehabilitation process that we in society ask of those folks who are in our prison system," Standridge told Associated Press.
Standridge, who drives two-hours from his lakeside home in the Seattle suburb of SeaTac to the correctional facility in Aberdeen, has taught Harris-Moore about aerospace design, and the pair chat about books and second chances.
However, the progress he has seen in Harris-Moore is threatened by new burglary and theft counts that could mean his keen student's jail sentence could be even longer.
The pair met in fortuitous circumstances. At last year's Seattle International Film Festival, Standridge met Lance Rosen, Harris-Moore's media attorney. After introducing themselves to one another, Rosen asked if Standridge would be interested in mentoring his client.
Article continues below advertisement
Standridge decided to send Harris-Moore a letter in prison. Harris-Moore wrote back, and from there a friendship began.
"The key ingredient I look for in something like this is somebody who has passion — passion for life, passion to move forward," Standridge said. "It immediately came off the pages of this first letter that we had a highly motivated young man who was looking to change his life."
Second chances is something Standridge knows very well. After admittedly wasting most of his 20s, he enlisted in the Navy in 1984.
At boot camp, he got caught with drugs and instead of sending him home, the Navy captain in charge of the base offered him a second chance — warning Standridge that he'd be following his career.
That spurned Standridge on to spend 7-years in the Navy, including four on the flight deck of the U.S.S. Constellation aircraft carrier and later project manager for Boeing, one of the world's most important aviation companies.
"Even today I think about it. Without that second chance, I would not be where I am today," he said. "That is what I'm passing on to Colt, the opportunity for that future.
"He is in a very good place. He likes where he's headed. He likes the person he has become," Standridge revealed.