EXCLUSIVE DOCUMENTS: Barefoot Bandit's Arrest Warrant Details His Daring Crime Spree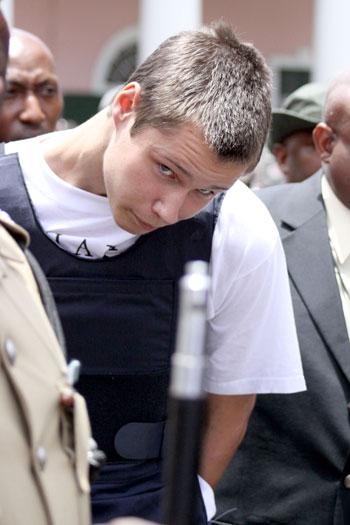 Colton Harris-Moore - better known as the 'Barefoot Bandit' - has been elevated from a teen criminal to a national celebrity, and RadarOnline.com has exclusive copies of the arrest warrent released during the man hunt for the former fugitive after he stole a Cessna plane.
Read The Court Documents
The documents detail the probable cause for arrest and were issued by a court in Seatte, Washington on December 11, 2009, while the crafty criminal was evading capture during his two-year crime spree.
Article continues below advertisement
They include a statement by FBI agent Linwood E. Smith III that claims Harris-Moore, 19, stole the Cessa from Bonner's Ferry, Idaho, on Septmeber 29, 2009, and and flew it across state lines to Washington. Bare footprints were found at the airport, which helped cement the Bandit's legacy.
The plane was later found crashed in rural Granite Falls, near a slew of stolen goods, bank bags, a gun he had stolen from an airplane hangar in British Columbia, Canada, and tell-tale footprints. The suspect's DNA was found on the plane.
The young thief began his desperate dash for freedom when he escaped a from a group home in Renton, Washington on or around April 28, 2008, where he was ordered to stay after pleading guilty to, and being convicted of, three felonies, states the warrant.
Since he fled, 65 investigations in Washington, Idaho and Britisih Columbia, Canada, had been launched to stop his crime spree and bring him to justice.