Exclusive
Charlie Sheen's Ex Porn Star 'True Love' Ginger Lynn Warns His New Fiancée Brett Rossi: 'This Won't Be His Last Marriage'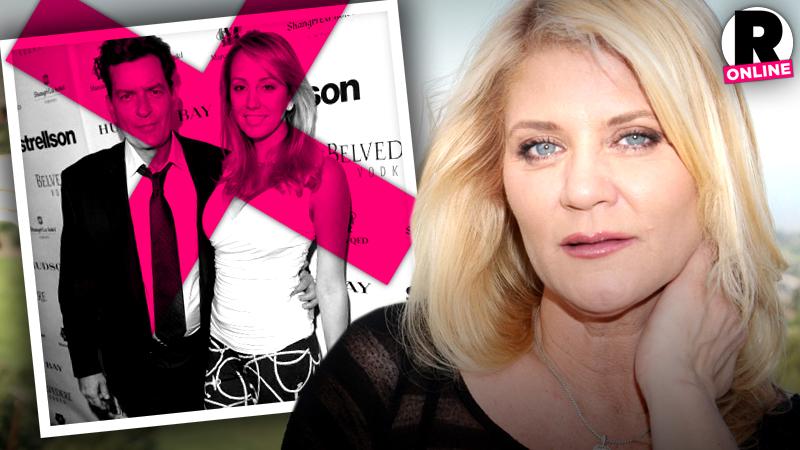 Charlie Sheen's most infamous vice may be his love of porn stars, but one of his original "goddesses" knows all too well that's not his only downfall.
In fact, the actor falls even harder – in love – which will keep him returning to the altar again and again despite his recent engagement, Ginger Lynn Allen tells RadarOnline.com exclusively.
Allen, who was Sheen's very first adult actress conquest, remembers more of the good guy and less of the bad boy. And she warns his current sexy squeeze that their union is most likely not going to be happily ever after.
Article continues below advertisement
"I think Charlie falls in love so hard and so deep. He really does," Allen told Radar. "I think he's a hopeless romantic, and I don't think this will be his last marriage."
Like only The Warlock could pull off, the thrice-married Sheen proposed to twenty-something former adult vixen Brett Rossi with a massive diamond ring after flying via private jet to Hawaii.
"He loves to be in love and he's very good at it," Allen said. "You feel like you're the only woman in the world, even if you know he's sleeping with other people."
But, despite the friendly warning, she says if Rossi needs help with the wedding planning, she's available.
"If she needs a bridesmaid, I'm here!" said Allen.
Sheen and Allen's bond was so strong that he even revealed how they fell in love in a secret letter he wrote to a Los Angeles judge in 1991, begging him to be lenient on his true love in a federal tax-evasion case, as previously reported by Radar.
Article continues below advertisement
He confesses his very personal feelings for his first true love: "Within the first few hours we spent together, my impression of her was and still is, truly inspiring. Her openness, honesty, sense of humor and occasional shyness captured my heart immediately. I discovered a very genuine person filled with an overwhelming zest for life. We feel in love shortly thereafter and have been happily linked ever since. This was over a year and a half ago," he wrote.
"Ginger is, in my opinion, one of the finest people I've ever known. Her sense of loyalty and compassion far exceed the limits which we normally see established by self-interest.
"She has a powerful sense of integrity, a strong internally defined morality and is, at times, generous to a fault," Sheen continued, even crediting her with helping him get sober in 1990.
But Allen never knew about his selfless act until it made headlines.
Article continues below advertisement
"I did not know Charlie wrote a letter to the judge. It threw me for a loop," said Allen.
"The Charlie that gets the bad press, I don't know that man.
"It was like finding a lost treasure after all these years. It made me appreciate him and love him even more than before.
"It made me remember how great we were together.
"He's the most romantic man I ever met in my life," she added. "He's a wonderful man, so sweet, so kind, and helps others out of the goodness of his own heart."
And she witnessed his giving nature firsthand during one of their road trips in Santa Monica, Calif.
"We were driving along the PCH and we saw a homeless man. Charlie turned around and bought a ton of camping equipment and drove back and gave all these things to him so he would have something to sleep with on the streets."
Allen said despite the pleas from his Hollywood handlers during the heyday of his career, others never influenced Sheen when it came to his personal life.
Article continues below advertisement
"I remember back when he said to me, 'My agents and manager said I need to make a decision between you and my career because I'm going to ruin it,'" she recalled. "And that didn't happen."
Their romance spanned five years from 1990 to 1995, yet they haven't spoken in nearly two decades.
Their falling out happened when Allen got pregnant, and she never went public with the baby daddy's name, which didn't sit well with Sheen, who has two children Sam, 10, and Lola, 5, with Denise Richards and 5-year-old twins Bob and Max with Brooke Mueller.
"Charlie was angry and wanted me to say it was not his child," said Allen. "But at the time I was told to keep my mouth shut.
"The last phone call was from his attorney to me and I thought if Charlie had something to say, he should say it to me. Not his lawyer."
Now, 18 years later, Allen is finally confessing: "It's not Charlie's baby."
Since their romance came to an end, Allen, who now hosts her own radio show, Blame It On Ginger, on iTunes, has tried to reach out to her former flame over the years. But prefers to leave their past in the past.
"I've tried through mutual friends," she said. "But I have so many wonderful happy memories."