Exclusive
Round Two! Charlie Sheen Now Living With 'New Goddess' Capri Anderson -- Three Years After Locking The Porn Star In A Bathroom During Drug-Fueled Hotel Rampage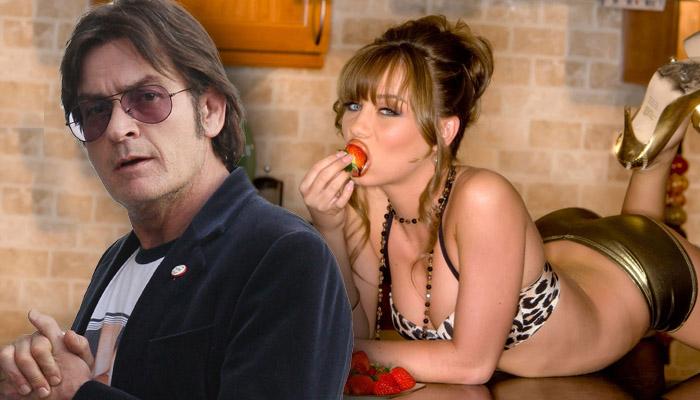 Article continues below advertisement
"Charlie doesn't really hold grudges and lives in the moment, which explains why he's moved Capri in with him," the source told RadarOnline.com.
"She moved in about three weeks ago."
And along with his new porn star roommate, the insider claims Charlie's partying habits are stronger than ever.
"Charlie's been partying almost harder than ever. It's one of the only things him and Capri have in common!" the source revealed.
"Charlie and Capri pretty much just act like none of that craziness from the past ever happened. It's the weirdest thing."
As RadarOnline.com exclusively reported in 2010, Charlie first met Capri when he hired her for $12,000 -- which he never paid -- and their night together in a NYC hotel room ended with Sheen in the hospital after his rampage.
"Charlie had never met Christina until that night. He ordered her from a 'service,'" a source connected to the situation previously told RadarOnline.com.
Article continues below advertisement
"Christina was supposed to be paid $12,000. And by the time the crazy night was over, she never got paid because Charlie flipped out. She was furious and now she's doing everything she can to make money off that night."
Capri, who was found naked in the bathroom of the Plaza Hotel and claimed Charlie assaulted her after their booze and drug fueled night together, stole his $170,000 Patek Philippe watch, the Two and a Half Men actor alleged, which is what ignited the fight between the two.
In fact, Capri then allegedly tried to extort $1 million from Charlie in exchange for her silence about the details of that explosive night and he retaliated by filing an extortion lawsuit against her -- which never came to fruition because they were unable to locate Capri to serve her!
But it's all water under the bridge now and Capri had no trouble finding her way back to Charlie.
What do you think of Charlie making Capri one of his new goddesses? Sound off below...