Exclusive
EXCLUSIVE DETAILS: Charlie Sheen's Porn Star Files Criminal Complaint, Says She Didn't Do Drugs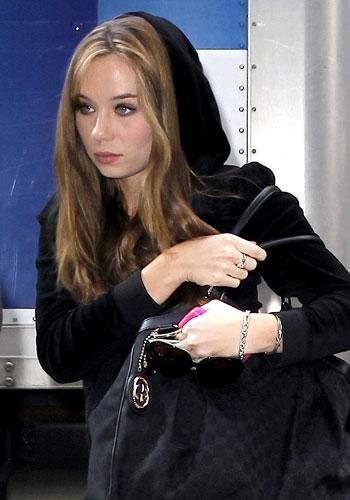 Capri Anderson - the porn star who said Charlie Sheen tried to strangle her -- has filed a formal criminal complaint with the New York Police Department, RadarOnline.com has confirmed.
"Capri met with detectives this morning and discussed her version of events about the night of the alleged attack," a source with knowledge of the situation told RadarOnline.com.
Anderson, aka Christina Walsh, handed over to police photographic evidence of a purse she claims the Two and a Half Men actor destroyed during his cocaine fuelled tantrum, the source added.
Article continues below advertisement
Investigators also want to speak to Sheen about claims Capri stole his $170,000 diamond encrusted watch.
"The investigators want to talk to Charlie about that night, as well as (ex-wife) Denise Richards because she was an eyewitness to events earlier in the evening," the law enforcement source said.
In an interview aired Monday, Anderson claimed she was sitting on a coffee table in Sheen's New York hotel room when the star began "snorting a white powdery substance".
Despite her own secret drug past, Anderson has denied she too used drugs on the fateful night at the centre of the criminal investigation.
"The allegation that Capri Anderson did cocaine that night is ridiculous and false," her lawyer, Keith Davidson, told RadarOnline.com.
"It's as preposterous as Charlie's watch being stolen, and his allergic reaction that caused him to be hospitalized. Its another smear attempt by Charlie Sheen's camp."
Article continues below advertisement