EXCLUSIVE DOCUMENTS: Charlie Sheen Attorneys Unable To Find And Serve Capri Anderson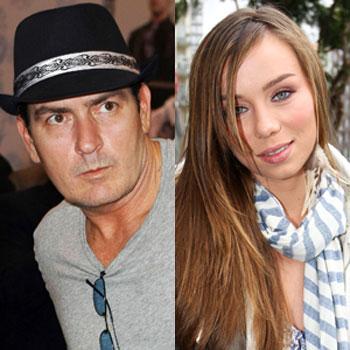 Charlie Sheen's lawyers have filed legal documents stating that they have been unable to locate Capri Anderson (real name Christina Walsh) and properly serve her with papers in connection with a lawsuit that 45-year-old actor filed against the adult film star.
The documents, exclusively obtained by RadarOnline.com, state: "Plaintiff alleges that Walsh attempted to extort One Million Dollars from him after a consensual encounter at a hotel in New York City.
Article continues below advertisement
EXCLUSIVE DOCUMENTS: Charlie Sheen Attorneys Unable To Locate Capri Anderson
"Plaintiff also alleges that Walsh converted an antique watch from his hotel room valued at $165,000. Plaintiff seeks compensatory and punitive damages."
Capri was with Sheen during his infamous meltdown at the Plaza Hotel last year, which resulted in Sheen being taken to the hospital, after admitting to doing cocaine to cops, and Anderson seeking refuge from, what she alleges was, an out of control Sheen in the bathroom in his hotel room.
The case management statement goes on to state: "The following parties named in the complaint or cross complaint, have not been served, Christina Walsh, p/f/a Capri Anderson. Unable to locate her."
Sheen's lawyers state that at the March 15 status hearing on the lawsuit, they are going to ask the judge if Walsh can be served by publication. Sheen also states that he is willing to enter mediation with Capri.