Charitable Charlie Sheen Donates $10,000 To Pay For Injured Teen's Therapy Dog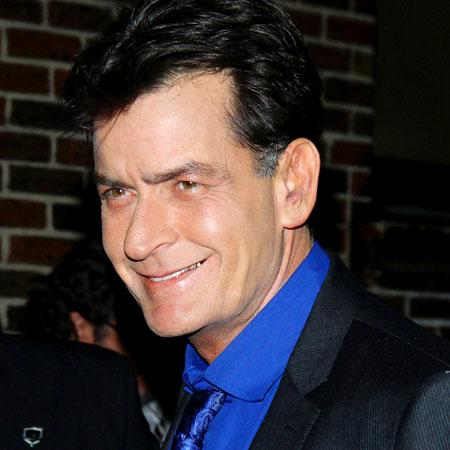 Say what you will about Charlie Sheen, but the guy spreads his wealth around.
"I like to pay it forward," Sheen said Thursday. "People come into your orbit for a reason. You don't always know what that is ahead of time, but if I ignore these requests then I don't have any opportunity to see where these things lead us, or lead me."
The Anger Management star's latest act of goodwill: Donating $10,000 to the family of Parkland, FL teen Teagan Marti to assist her in getting a therapy dog for following a 2010 accident in which she fell 100 feet on a ride at a Wisconsin amusement park, suffering brain, spine, pelvis and internal injuries.
Article continues below advertisement
Teagan, who was injured at Extreme World in Wisconsin Dells, was paralyzed for months, with no use of her arms or legs, but she can now walk with the help of a walker. Her mother Julie said the family has encountered frequent financial woes in the years since the accident. Their house is in foreclosure and insurance for the teen's therapy has ran out.
"I think he's a very kind person for helping me and my family and very generous," Teagan said of the former Two and a Half Men star, while her mother Julie said she was in "such disbelief.
"I was crying … what a guy, what a guy."
Charlie learned of the family's woes through his godfather, who is a family friend of Eau Claire resident Lucia Wilgus, who previously held a fundraiser for the Martis. When she told Charlie the teen's therapy dog would be in the neighborhood of $6,000, he gave $10,000 and left the door open for more, if necessary.
The Hot Shots star said, "I think they should name the dog Charlie!"
Sheen stars on FX's Anger Management, airing Thursdays at 9:30/8:30c.