Police: Man Past Convicted Of Shooting His Mother, Girlfriend & Self, Now Accused Of Murder, Cannibalism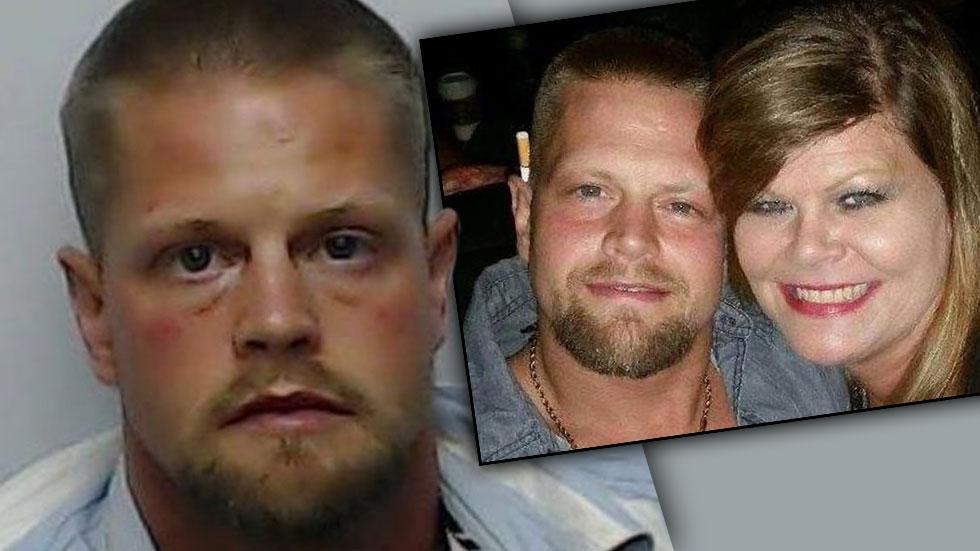 A 33-year-old Indiana man with a checkered past — including convictions for manslaughter and attempted murder — is now accused of murdering his girlfriend, then cooking and eating her organs, including her brain, RadarOnline.com reports.
Prosecutors charged the Jeffersonville, Ind. native with murder, breaking and entering and abuse of a corpse during a hearing Monday, saying that Joseph Oberhansley on Sept. 11 stabbed 46-year-old Tammy Blanton.
Article continues below advertisement
Oberhansley was arrested last week when officers conducted a check on Blanton after she missed work. Searching her home, police found a folding blade with remnants of blood and hair on it in Oberhansley's back pocket, and Blanton's body in a bathtub under a camping tent.
Watch the video on RadarOnline.com:
Officials said officers recovered a "plate with what appeared to be skull, bone and blood" on top of it, as well as a pair of bloodstained tongs. Oberhansley told police he consumed Blanton's organs, both raw and cooked.
Prosecutor Steve Stewart said of the grisly accusations against Oberhansley: "After you've been prosecuting for so long, you think you've seen everything ... I've never seen this."
In Clark County Circuit Court on Monday, Oberhansley said his name is Zeus Brown, and told the presiding judge, "You've got the wrong guy."
Oberhansley was past incarcerated in the Dec. 9, 1998 fatal shooting in Salt Lake City of then-girlfriend Sabrina Elder, a 17-year-old who had just given birth to their child. In said incident, he also shot his own mother and himself, with both surviving their injuries. He pled guilty to second-degree felonies and served concurrent sentences, until he was granted a 2012 parole date in 2004.
Oberhansley remains in custody being without bail; his trial is slated to begin Feb. 16.