'Dating Game' Serial Killer Rodney Alcala Confesses To Two More Murders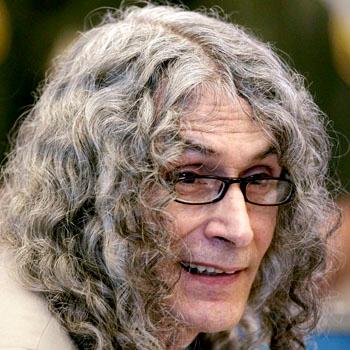 It has taken him up to four decades to admit it but notorious California serial killer Rodney Alcala has finally confessed to the 1970s murders of two New York women.
The shaggy-haired 69-year-old stood in a Manhattan courtroom on Friday and pled guilty to the 1971 rape and murder of TWA flight attendant Cornelia Crilley and the 1977 slaying of Hollywood nightclub heiress, Ellen Hover.
Article continues below advertisement
Both women were 23 and their crimes languished in the cold case files until a Manhattan grand jury indicted him in January 2011.
But Alcala only pled guilty to the horrific murders as part of a calculated move to return to the west coast to fight the California death sentence he received nearly three years ago. In February 2010 the creepy photographer was found guilty of killing four women and a 12-year-old girl between 1977 and 1979.
Initially, when asked by Manhattan Supreme Court Justice Bonnie Wittner if he wanted to end the New York case on Friday, Alcala said: "No, I don't."
His stance changed, however, after the judge said there was no guarantee he could get a laptop and "unlimited use" of the jail "library" along with "five cartons of legal materials" to fight his California death sentence while behind bars in New York.
Article continues below advertisement
According to the NY Post, after whispering with his lawyer, Alcala told the judge that because he couldn't "have the use of the laptop…I'll go ahead and enter the plea."
In January he is expected to receive a 25-year sentence.
As RadarOnline.compreviously reported, Alcala was dubbed The Dating Game serial killer because he was the winning bachelor on a 1978 episode of the show.
Seven years earlier Crilley was found raped and strangled in her Upper East Side apartment. And it now transpires Alcala murdered Hover who was found in 1978, 11 months after she disappeared in July 1977.