Suspected 'Dating Game' Serial Killer Faces Two More Murder Charges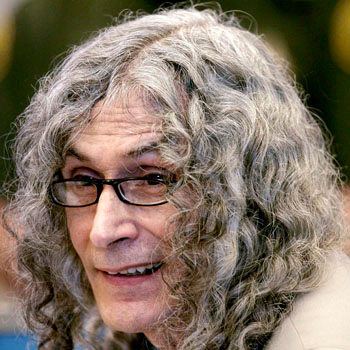 By Debbie Emery - RadarOnline.com Reporter
The convicted murderer who was sentenced to death for the 'Dating Game Killings' 35 years ago has pleaded not guilty to new charges in connection with the murder of two more women, RadarOnline.com has learned.
Rodney Alcala, 68, was arraigned on Thursday after being escorted in handcuffs across the country by U.S. marshals from California to New York, where his suspected victims were butchered in the 1970s, reported CNN.
Article continues below advertisement
The shaggy grey-haired man has been on death row since 2010 for killing four women and a 12-year-old girl between November 1977 and June 1979 in a murder spree spreading across suburban Los Angeles, from Burbank to El Segundo.
In a casting oversight that is far worse than a modern reality-TV blunder, Alcala was the winning bachelor on the television show The Dating Game, even after he had been convicted in the 1968 rape of an eight-year-old girl and served a 34-month sentence for the sex crime.
According to CNN, a year before his appearance on the game show, the contestant raped, sodomized and killed 18-year-old Jill Barcomb and 27-year-old nurse Georgia Wixted in California.
A far cry from the murderer who smashed one victim's face in with a rock and beat another with the claw of a hammer, Alcala's biography on the show described him as a "successful photographer" who had a passion for skydiving and motorcycling.
Article continues below advertisement
Last year, prosecutors in New York charged the California-based convict in the deaths of Cornelia Crilley, a 23-year-old TWA flight attendant, who was found raped and strangled inside her Upper East Side apartment in June 1971, and Ellen Hover, also 23 and living in Manhattan, who was found dead in Westchester County in 1977.
"Cold cases are not forgotten cases -- our prosecutors, investigators and partners in the NYPD do not give up," Manhattan District Attorney Cyrus R. Vance Jr. said in the statement.