Exclusive
Susan Powell Was 'Creeped Out' By Father-In-Law Steven, Says Brother-In-Law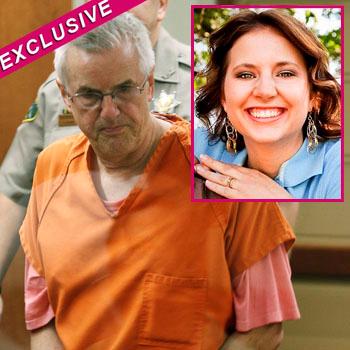 Article continues below advertisement
He said that prior to her disappearance, Susan had been vocal with her fears that her husband Josh Powell's father was doing something nefarious.
"She talked about the fact she thought he was taking pictures of her. She was creeped out by it. She mentioned it to Jennifer a number of times," Graves said.
The photos, which were released to the Associated Press under public records laws, appear to have been taken without her knowledge. Some shots showing Susan walking through parking lots or sitting in her car seem to have been taken from another vehicle, while others zoom into her crotch area or capture her bending over doing laundry. However, none of the pictures, which were found on a disc in Steve Powell's bedroom, show her fully naked.
"I'm surprised the police are releasing the photos but not surprised they exist," Kirk admitted.
Susan has been missing since 2009, and earlier this year Josh brutally murdered their two sons, Braden and Charlie Powell, attacking them with a hatchet and then blowing up the house they were in.
Kirk said Susan's bad feelings about Steven were the reason she wanted to move back to Utah, to get away from him.
Article continues below advertisement